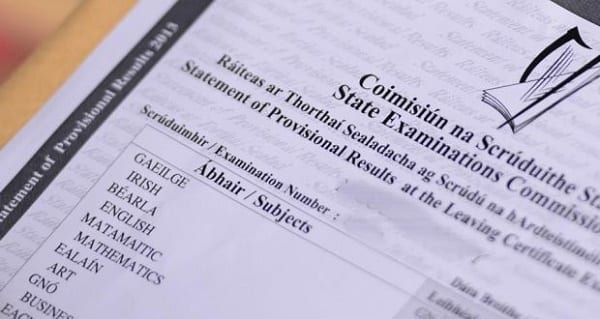 University of Galway has called for Leaving Certificate results day to return to its traditional date in the middle of August.
This year's results are set to be delayed for a fourth year, causing stress for students planning for college life and impacting the quality of their first year in third-level education.
The University is supporting calls by the Irish Universities Association, the Union of Students' of Ireland and the Technological Higher Education Association for results to be issued this year in mid-August.
They also want to see an acceleration of reform of the Leaving Certificate itself.
University of Galway President Professor Ciarán Ó hÓgartaigh said they are doing their best working internally and with Government and accommodation providers to ensure they support as many students as possible in the midst of an accommodation crisis.
"We are opening almost 700 new beds on-campus this year. Unfortunately, our efforts will only go so far and it is time Government ensured an end to delayed Leaving Certificate results," he said.
"Delaying the issuing of results places unfair constraints on students and staff, with a compressed academic year and reduced student contact time. This benefits no one, least of all our students, and it runs counter to our values of respect and excellence at a critical time for young people."
University of Galway Deputy President and Registrar Professor Pól Ó Dochartaigh said that since 2020, inflation associated with calculated and accredited grades has 'rightly been a major concern'.
"But alongside that, year-on-year since Covid, we are seeing additional and unnecessary stress piled on young people and their families as they have to wait too long to begin planning for life in university," said Prof Ó Dochartaigh.
"It is high time that the Minister ensured a release of state examination results as early as possible to ensure that young people, who put years of effort into learning, do not suffer undue anxiety as they try to plan where they will study and live."
The call for action on Leaving Certificate results is being made following recent sectoral level meetings with Department of Education officials who have indicated that 2023 results may not be released until September.