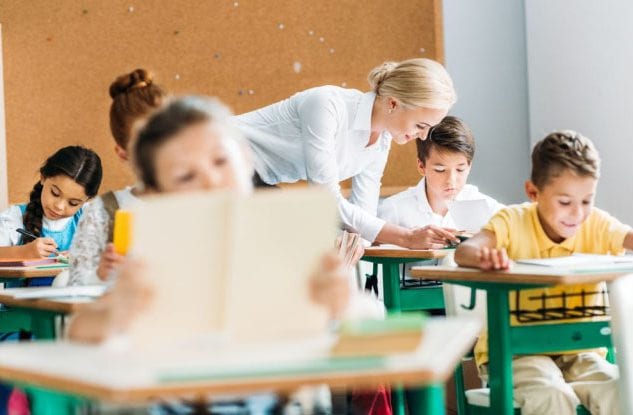 The Teaching Council has strongly commended the dedication of school communities to connect with each other and to facilitate remote learning in a wide variety of contexts during the pandemic.
The Council praised teachers, parents and students at a recent meeting, where members discussed the innovations in teaching during the Covid-19 crisis
Those in attendance also explored the best ways of continuing the Council's collaboration with the Department of Education and Skills, and with all stakeholders, to support school communities in teaching and learning for all.
Council Chairperson, Seán McMahon said that the timing of the Council's meeting was very appropriate, marking United Nations Service Day, celebrating the work of our public service.
"Now more than ever we need to support quality teaching and learning. Schools were closed on 12 March, in response to one of the most serious crises in a century, he said.
Seán McMahon added that the environment for teaching and learning was turned inside out and back to front.
"With little or no time to plan, teachers have done a remarkable job in reaching out to learners within their communities.
"Whether it be on-line live lessons, uploading and downloading of work and assignments, end of term exams or collaboration between home and school, we know of many examples of innovative ways in which teachers, parents and students have worked together to support  learning.
"On behalf of the Council, I strongly commend teachers and school communities for their integration of methodologies old and new to provide high quality learning experiences in the very challenging circumstances that have arisen."
Council Director, Tomás Ó Ruairc, said that relationships, communication and innovation are at the heart of teaching and learning.
"The crisis, and the response of school communities, have demonstrated that this holds true regardless of the space in which teaching and learning happen," he said.
"As we look forward to the re-opening of schools," he added, "we need to reflect on all we have learned since 12 March.
"We know from our Learning for All webinar series, produced in collaboration with the Professional Development Service for Teachers (PDST) and the Department, of many creative ideas which we should nurture as the new school year beckons.
"We look forward to further collaboration with all stakeholders in supporting our school communities as we continue to safeguard the vital role that education plays in our collective wellbeing and progress."