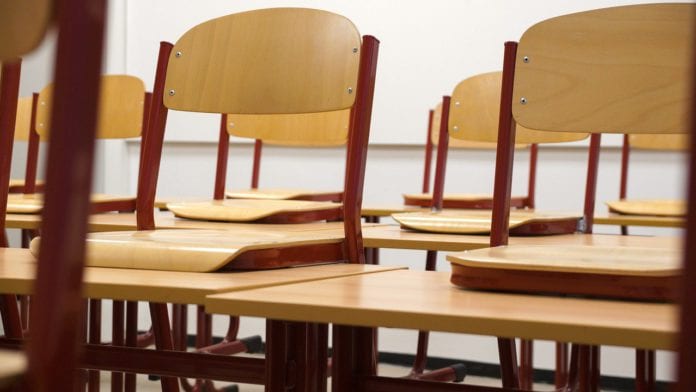 Update: All GMIT campuses will also be closed again on Wednesday, though online activities and remote working will continue.
Schools were shut across Galway today in response to the damage of Storm Barra, and they are being advised to stay closed tomorrow.
The Department of Education is advising that schools in a red or orange weather alert zone on Wednesday should remain shut.
This will allow for assessment of the impact of Storm Barra to take place.
This advice applies to Galway, Donegal, Sligo, Leitrim, Cork, Kerry, Clare, Waterford, Limerick, Mayo, and Wexford.
Schools not in a red or orange alert zone may reopen, as long as there has been an opportunity to check for fallen wires and other serious damage in the vicinity of school buildings.
Where there are particular local issues affecting a school not in a high risk zone, the Board of Management may make a decision to remain closed for tomorrow.