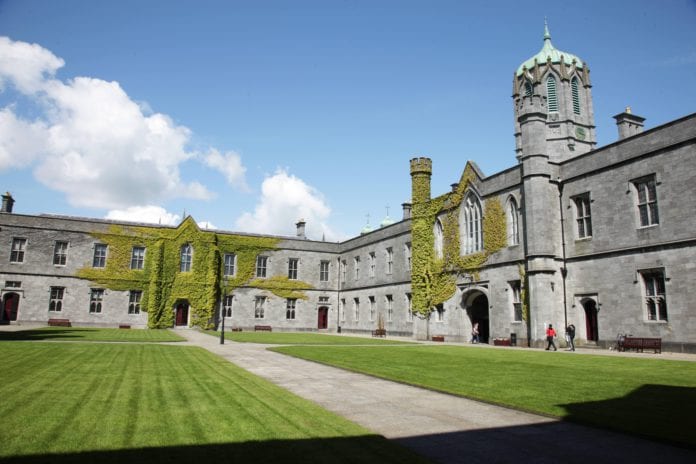 NUI Galway has moved up 21 places in the 2021 QS World University Rankings released today, which takes the university to 238th in the world's top 1,000 institutions.
The ranking confirms its position among the world's elite educational institutions, placing it in the top 1% of universities in the world, and in the top 20% in the QS World Ranking.
In these rankings, NUIG is the leading University in Ireland outside Dublin and Belfast, and is ranked 100th in Europe.
Since 2014 the university has moved up 42 places, having improved its ranking in eight of the previous nine years.
NUI Galway continues to perform strongly in its International scores, reflecting the welcoming and vibrant population of Galway City and, in particular, this year the university has improved substantively with regard to its academic and employer reputation internationally.
Commenting on the announcement of this year's QS rankings, President of NUI Galway Professor Ciarán Ó hÓgartaigh said: "This announcement provides welcome news during these uncertain times, and reflects the commitment of our campus community to the highest standards in our work.
"Excellence is a core strategic value of NUI Galway with an objective to respect and support the ambition of our students and staff so they are enabled to be excellent in their contributions to our communities.
"The openness and diversity of our university empowers us as we forge further links around the world to sustain and strengthen our mission."
In total, ten universities across the island of Ireland feature among the world's top 1000 institutions.
As a group, all of the universities in the Republic improved their Academic Reputation score over the past twelve months, indicating increasing regard for their academic standards among the 102,000 faculty surveyed by QS.
NUI Galway has adapted its research focus in recent months to enable a multi-disciplinary response to the COVID-19 emergency, with agile modes of teaching and learning facilitating its community around the world.
Professor Ó hÓgartaigh added: "Our response to the pandemic has highlighted our commitment to together globally for the public good and we look forward to tackling the challenges that face us and our society with bravery and ambition in times ahead.
"As the world seeks to contain, rebuild and learn from this crisis, the role of academia and investment in education are vital one to the global effort, underpinning our commitment to public health and to reimaging our humanity."
Rankings of Universities in Ireland
101

177

209

238

286

439

511-520

601-650

701-750

801-1000

Trinity College Dublin

UCD

Queen's University Belfast

NUI Galway

University College Cork

DCU

University of Limerick

University of Ulster

Maynooth University

Technological University Dublin