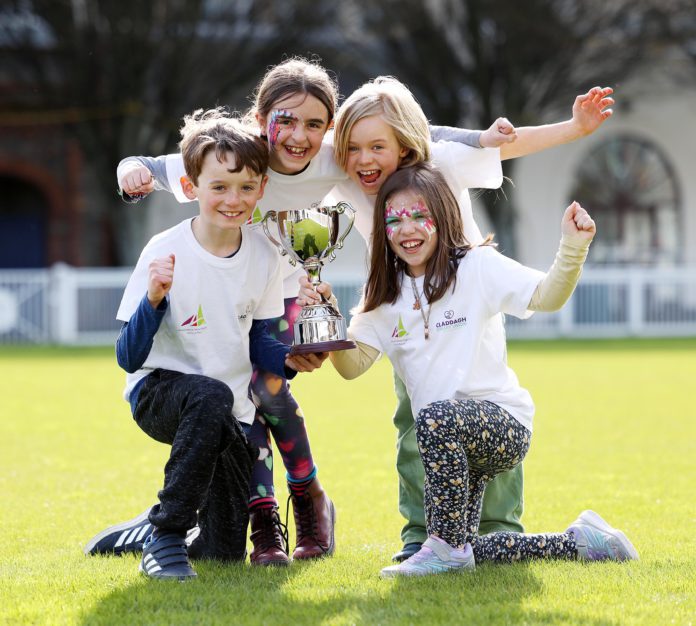 Four students from Knocknacarra Educate Together have won the national final of the Credit Union Schools Quiz for 2023 in the Under 11 age category.
The winning team was Cillian D'arcy, Melissa Huve, Enya Farinas and Ella Donald, representing Claddagh Credit Union.
The winners claimed their titles following a nerve-wracking final during which 85 teams-of-four from the across the island battled it out at the RDS in Dublin on Sunday.
The participating children were accompanied by families, relatives, teachers and friends who enthusiastically cheered them on at the event which was hosted by Fergal D'Arcy.
Over 25,000 students from schools across the country competed in local and regional quiz rounds over the past several months.
The quiz is divided into two sections; Competition A for children under 11 and Competition B for children under 13.
The quiz is an important part of the Irish League of Credit Unions' (ILCU) youth outreach programme, which aims to demonstrate the value of local credit unions to children and young people.
The ILCU is the largest credit union representative body on the island of Ireland, working on behalf of member credit unions across Ireland.
Helene McManus, President of the ILCU, said they are delighted to congratulate the winners of this year's Credit Union Schools Quiz.
"The competition highlights the knowledge and skills of young people and reinforces the credit union movement's values of financial education and community involvement," she said. 
"It is also a testament to the hard work and dedication of the credit union volunteers and staff who organize and facilitate the competition at a local level every year.
"We are proud of their commitment to promoting financial education and supporting the development of children who are the future of the communities we serve."