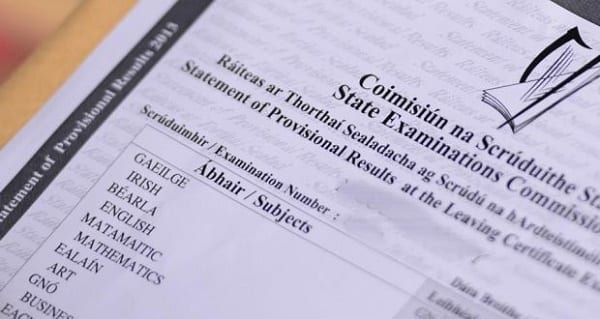 Students who will be taking the Leaving Cert next June urgently need clarity on whether they will have the option of accredited grades, Galway TD Denis Naughten insists.
Students who took the Leaving Cert last year had multiple options between sitting in person exams, accredited grades given by their teacher, or getting the top result from both.
Denis Naughten said that many students feel that the "true impact" of the pandemic on the current class that will sit their exams next summer has not been taken into account by the Department of Education.
"Many students facing into the Leaving Certificate exam next June are asking that they be given the option of accredited grades just like the last two exam classes," Denis Naughten said.
The Independent TD said that students are feeling extremely anxious about the forthcoming exams, and feel that the class of 2022 have been forgotten by the department.
The Assessment Arrangements for Junior and Leaving Certificate 2022 published by the department last August detail changes that will be made to the material on the exams, and their written, but do not address other issues.
Minister for Education also announced that an alternative set of exams will be held in 2022 after the main exams, which will be for students who couldn't take the first exams due to "close family bereavement and certain other categories of serious illness".
Speaking in response to a question by Deputy Naughten, the Minister said that the State Examinations Commission will issue further guidance on the 2022 Leaving Cert based on "prevailing public health advice", following more engagement with stakeholders.
"It is imperative that there is now a swift decision on the use of accredited grades for this year's Leaving Certificate exams as students have enough to contend with, without having to worry about the format of the exam itself," Denis Naughten said.
"This has now been compounded by the impact that the Omicron variant is having on exam students who will have to isolate as a result of the present surge of infection."
While schools have been open for students now in 6th year, they did have to deal with closed schools from January 2021 while in 5th year, resulting in several months of in-person teaching lost from the senior cycle.
In written correspondence to Deputy Naughten, the SEC said that schools' capacity for remote teaching has "improved hugely" in recent times, and that all students engaged in remote learning with their schools.