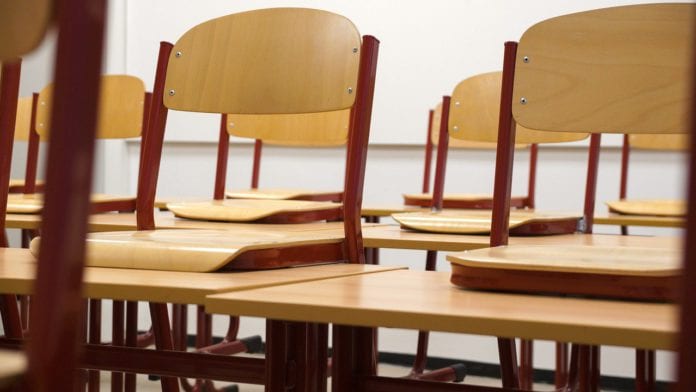 A Galway TD asked why a Special Needs school in Ballinasloe has been refused permission for an autism spectrum disorder class on more than one occasion, when multiple schools in Dublin are being pushed to include the same.
Speaking in the Dáil, Galway-Roscommon TD Claire Kerrane asked why St Teresa's Special School in Ballinasloe has been repeatedly refused permission for an additional class for students with autism, while many Dublin schools have been instructed to reopen with ASD classes.
"On the matter of special schools, I bring to the Minister's attention St. Teresa's special school in Ballinasloe," the Sinn Féin TD said to Education Minister Norma Foley.
"It has twice applied for an extra autism spectrum disorder, ASD, class but it was refused on both occasions due to 'time restraints', to use the Department's term."
"However, at the same time 39 schools in Dublin have been ordered to reopen in September with ASD classes."
"It seems there is one rule for Dublin and another for the likes of Ballinasloe," Deputy Kerrane said.
"I ask the Minister to consider the matter as the school is seeking an extra ASD class to facilitate eight children in Ballinasloe."
Minister Foley said she "will be taking this very seriously", and that all children with special needs should have the same access to educational facilities as others.
St. Teresa's Special School is run by Ability West, with 20 students and 15 staff currently housed in temporary accommodation at the former St. Brigid's psychiatric hospital.
The school caters for children with additional needs aged from 4 to 18 years old, and also has a preschool class specifically for children on the autism spectrum.
St. Teresa's has made national headlines in the past year as spiralling insurance costs have almost forced the school to close.
The government provided emergency funding to help meet the €27,000 insurance bill last year, up from €3,000 in 2017, after a sustained campaign of local pressure.
The school has been seeking a site for more permanent accommodation for a number of years.
In February of this year, before the COVID-19 pandemic, the Department of Education said that negotiations with a landowner were at an advanced stage, after previous talks on different site fell through in October 2019.