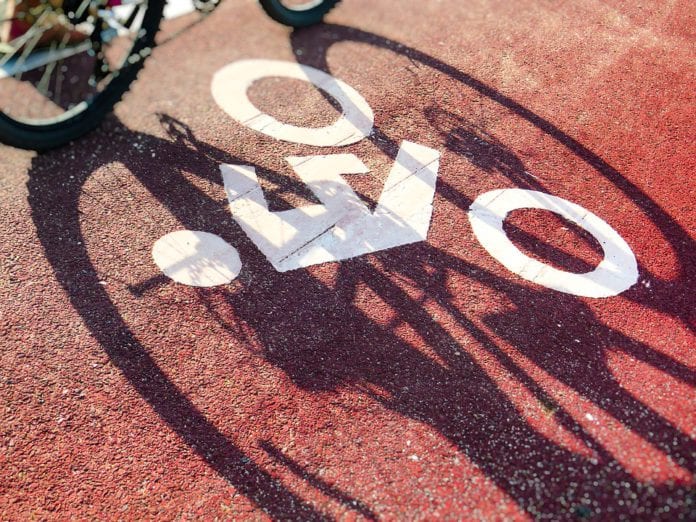 Over €6 million has been announced for 20 cycling and walking infrastructure projects across Co. Galway, including upgrades to footpaths in Tuam, Ballinasloe and Loughrea. 
A total of €770,000 will be used to improve footpaths in Ballinasloe, while Tuam's footpaths have been allocated €500,000. €490,000 will also go towards the Safe to Schools Programme.
General projects in the nationwide scheme include the reallocation of overall road space which will include segregated cycling lanes and widened footpaths.
Cyclist parking, raised pedestrian crossings and reducing road width at crossing points as well as other improvements. 
The NTA will be tasked with overseeing and supporting the development of the high-quality mobility infrastructure across all projects.
The authority will also ensure that projects are accessible, age-friendly and maximise comfort to people of all ages and abilities.  
Galway West TD and Minister of State Hildegarde Naughton said that the funding will support the roll out of high-quality active travel infrastructure in rural towns and villages right across the country.
"I am particularly pleased to see specific projects receiving funding as part of the Safe Routes to School programme which we launched earlier this month," she said.
"This safe and accessible infrastructure will ensure that our local communities are better connected, and that healthier forms of travel continue to become a more attractive choice."
CEO of the NTA Anne Graham added that today's allocation provides more funding to rural areas than ever before for active travel.
"The sum today is larger than the entire walking and cycling budget for 2019, which shows a clear need for this type of infrastructure across the country," said Anne Graham.
"It also represents a very significant opportunity for our partner local authorities to develop high-quality, safe walking and cycling infrastructure in rural towns and villages.
"As with our announcement on the 11 February much of the funding announced today represents new projects for authorities. We look forward to working with them through the next stages of development of these key projects."