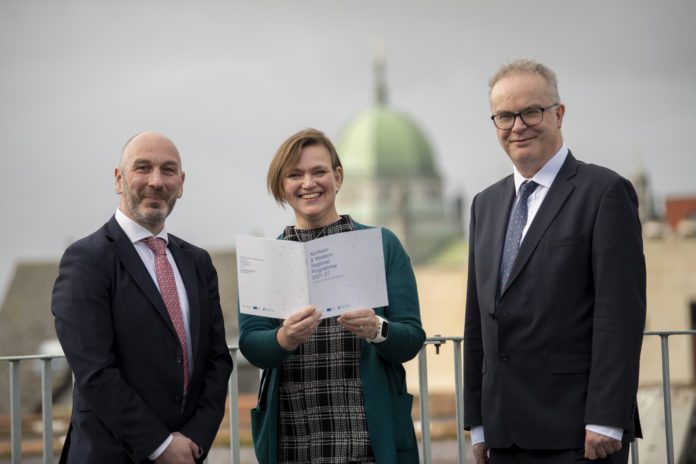 A €217 million investment programme to develop the west and northwest of Ireland has been launched in Galway this week.
The six year programme under the Northern and Western Regional Assembly (NWRA) was launched at The Portershed in Galway on Wednesday.
Money from the programme will be spent on projects such as building the capacity of the new Atlantic Technological University to support regional research and innovation.
It will also go towards supporting regional industry with enhanced financial supports through TU Gateways (Enterprise Ireland), and helping regional enterprises to pursue further commercialisation of products and services.
Speaking at the launch, Director of the NWRA David Minton said that the funds for the programme would build on previous funding that has improved almost every aspect of life in the region.
"The €217 million investment in the Northern and Western Region from the European Regional Development Fund is a welcome one."
"Partnerships with our EU colleagues have helped improve almost every aspect of life in our region over the past half-century. We have seen the ways in which we work, travel, and conduct business become more efficient."
"We have also benefited from regulations that have ensured the sustained quality of our environment and reaped the rewards of a wider array of opportunities for learning and development."
Mr. Minton said the regional programme submitted by the NWRA was a major investment in the region's future.
The Assembly is advocating for a sustained policy focus on the border and west to ensure long-term sustainable progress and economic inclusion.
The Northern and Western Region's economy was valued at €22.1 billion in 2019, equating to €24,926 per head of population, less than half of the state average.
Chairperson of the NWRA, Cllr David Collins said that the region is "acutely exposed", and needs to make sure that this is not exacerbated by coming climate and biodiversity challenges.