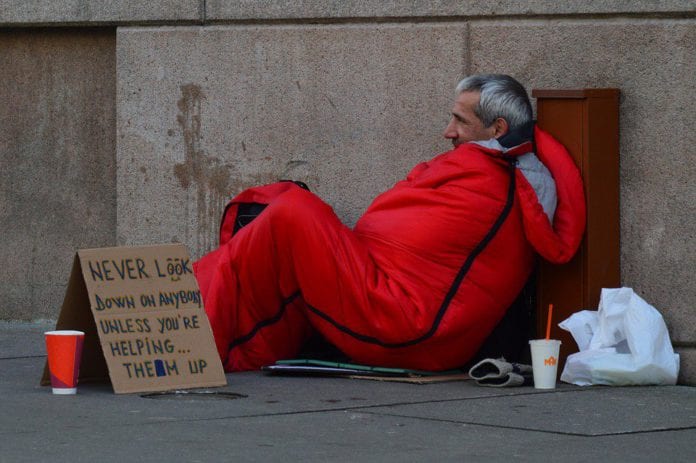 There were nearly 300 homeless adults in Galway in December as the number of people in emergency accommodation or sleeping on the street continues to climb.
According to the latest figures from the Department of Housing there were 284 homeless adults in Galway last month, up from 261 in November.
The number of homeless families in the west of Ireland declined by just one, leaving 81 families with 179 dependents living in hotels and other environments that are not meant for raising kids.
These figures highlight the ongoing failure to tackle homelessness amid a housing crisis that is being felt particularly hard in the west.
Housing Minister Eoghan Murphy pointed to an overall reduction 215 homeless people nationally, and 111 families with 256 dependents moving out of emergency accommodation.
While the Minister was quick to say that the number of families accessing emergency accommodation has declined in Dublin for the five month running, the number of homeless adults in the capital went up by 46 in December.
There are deep concerns for people sleeping rough this week as a weather warning is in place until Saturday with forecasts of temperatures plummeting as low as -7°c.
"Following consultations last weekend with MET Éireann concerning this week's cold weather alerts, I issued instructions to all local authorities to ensure that shelter is available for all those at risk of sleeping rough," Minister Murphy said.
Amid this poor weather COPE Galway is making people aware that it has additional beds available at the Day Centre in Westside House on the Seamus Quirke Road.
The extra beds are part of the national Emergency Cold Weather Response and will be available each night through to April.