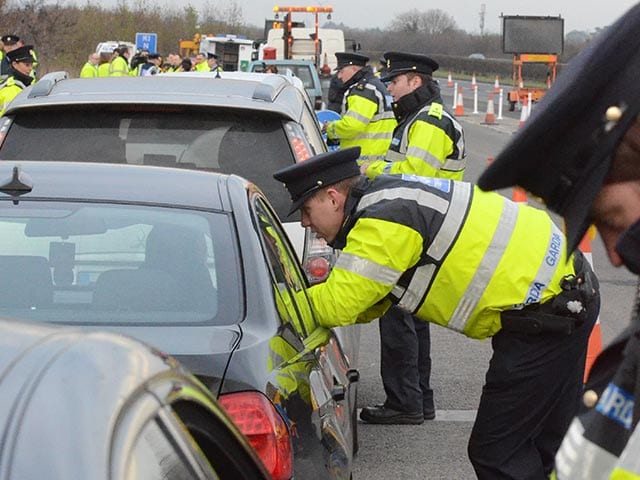 There were 33 people in Galway arrested for driving while drunk or on drugs over the course of December in the Garda road safety operation.
The Christmas and New Year Road Safety Campaign commenced on 1st December 2022 and concluded on January 3.
An Garda Síochána conducted an information led operation which targeted the four life saver offences of intoxicated driving, speeding, use of mobile phone while driving and non-wearing of seatbelts.
These offence types were targeted as evidence shows they are the key contributors to causing fatal and serious injury road traffic collisions.
Throughout the campaign 7405 checkpoints were conducted nationwide.
Between 1st December 2022  and the 3rd of January 2023:
745 people were arrested for Driving Under the Influence, 136 of whom  were arrested on suspicion of Drug Driving
 256 seatbelt offences were detected
932 drivers were detected using their mobile phones
4,704 speeding offences were detected and
4,829 road traffic collisions were reported to An Garda Síochána
Assistant Commissioner Paula Hilman said, "In December 2022 sadly 16 people lost their lives on Irish roads. We are committed to reversing the trend in deaths and serious injuries on our roads."
"In 2023 we will continue to work with all agencies to ensure we play our part in making our roads safer and delivering the Governmental Road Safety Strategy."
"I would appeal to all road users to consider their actions and behaviours on the roads.  We all share the road space and therefore there it  is a shared responsibility for making our roads safer".
"I would ask all road users to work with us to reduce serious injury and fatal road traffic collisions by adhering to the rules of the road and adapting their behaviour to suit road and environmental conditions".