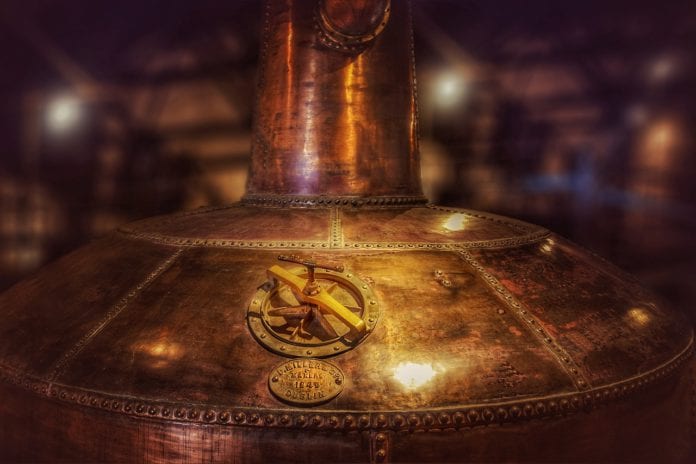 Galway County Council has granted planning permission for the construction of a new whiskey distillery in Ahascragh.
Gareth McAllister intends to restore the old Mill buildings on Main Street, Ahascragh and use them to house a whiskey distillery with added tourist facilities.
The visitor facilities will be used to arrange tours of the distillery, and will also incorporate a Tasting Room and museum of the buildings' history.
The buildings have been unoccupied since the 1950s, and are now owned by McAllister Distillers Ltd.
This craft distillery will produce both whiskey and gin using malted barley, and will employ an estimated 8 to 14 people when complete between making the spirits and guiding tourists.
It is not proposed to warehouse any of the whiskey at this site according to the planning application.
A Natura Impact Statement was submitted to the county council along with the planning application.
Irish Water confirmed that the proposal to draw 20,000 litres a day would not put pressure on the existing water supply in the area, and the developer has also drilled a well on site, with an "abundant" water source.
One submission was made to the county council supporting this project by the Irish Whiskey Association, which said that whiskey tourism is one of the "fastest-growing" segments of the Irish tourism sector.
"The proposed development will contribute greatly to the local economy, both directly through employment and local purchasing, as well as through various multipliers such as benefits to tourism and hospitality sectors from the inflow of visitors to the distillery and locality," their submission stated.
During construction, the developer must have a conservation expert overseeing the work to ensure that it is being carried out in accordance with good conservation practice.
A qualified ecologist must also be hired to periodically monitor the works.
Galway County Council granted planning permission for the new distillery with a total of 12 conditions attached.