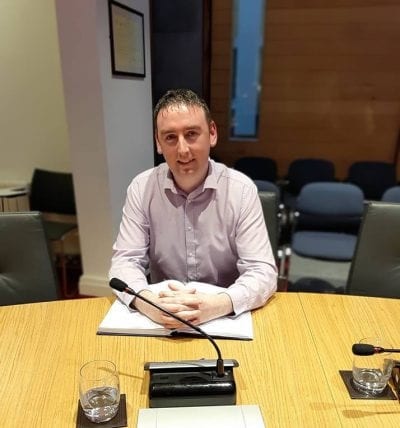 Mayor of Galway City Mike Cubbard is calling on the government to enact a complete lockdown on Ireland during the coronavirus pandemic.
Mayor Cubbard made a statement calling for a lockdown today, saying that social distancing guidelines to limit the spread of coronavirus simply aren't working.
"Having witnessed far too many crowds gathering, hearing reports of house parties, seeing some restaurants operate without a care in the world and seeing first hand the amount of people ignoring the social distancing guidelines it leaves me with little choice."
There has been widespread frustration at people refusing to abide by social distancing, with stories and pictures of people packing parks and beaches shared widely on social media.
Galway City Council has attempted to make it easier for people to see what distance they should keep from others with new signage painted on the Prom in Salthill.
The city council has also warned that amenities such as the Prom will only remain open so long as people abide by these guidelines, else they could be shut down along with many other facilities.
Lockdown
"In a time of uncertainty and high risk to public health we need big decisions made and in good time," Mike Cubbard said.
The Independent city councillor said that he has contacted the government to ask it to make this "brave call" to protect people against the coronavirus, adding that it isn't waiting for people to make decisions.
"A few weeks of a complete shutdown is better than months of uncertainty," Mayor Cubbard said, adding that "we have tried putting the onus on people" to voluntarily distance, but this has failed.
He is not the only Mayor to come out in support of a national lockdown today, as similar calls to action have also been made by the mayors of Cork and Dublin.
However, Minister for Health Simon Harris has said that the government has no plans to introduce stricter measures, so long as social distancing is abided by.
He added that the government will only act on the advice of the Chief Medical Officer.