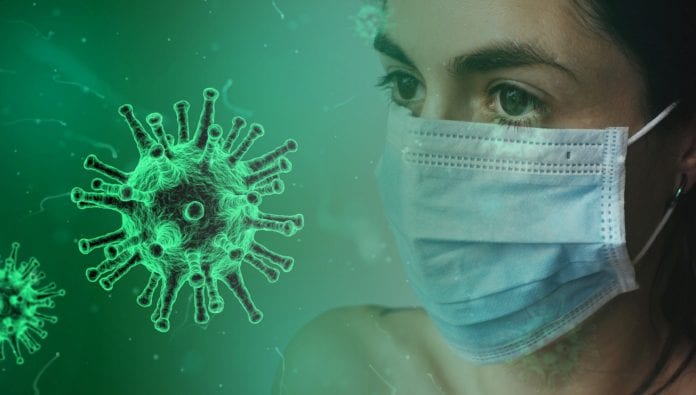 There have been seven new confirmed cases of Coronavirus in Galway, bringing the total to 98, as 22 new deaths have been reported in the state.
The number of coronavirus cases in the state has increased by 424, bringing the total diagnosed in the Republic of Ireland to 4,273.
The Health Protection Surveillance Centre has said that of the cases reported so far, 1,039 have required hospitalisation, while of those, 156 cases have been admitted to the ICU.
One of the 22 new deaths was in the west of Ireland, 18 were in the east, 3 three were in the south, and it's understood that 16 had underlying health conditions.
There have now been 120 deaths in the republic due to the coronavirus, the median age of whom has been 82.
The median age of today's reported deaths was 80 years old.
Dr. Colm Henry, Clinical Chief Officer, HSE, said "There is now a clear picture of more severe illness in older people."
"This underlines the importance of our advice on cocooning and requires all of us to support any vulnerable people who find themselves in isolation."
948 cases are associated with healthcare workers, accounting for just over a quarter of all infections.
Dublin has the highest number of cases at 2,077, followed by Cork with 292 cases.
All of the latest statistics from the Department of Health were measured at midnight on Wednesday, April 1.
Community transmission now accounts for 61% of infections, while another 23% come from close contact with an infected person, and 16% are related to travel abroad.
The HSE has identified 171 clusters of cases around the country, and health officials are becoming increasingly concerned with clusters in nursing homes.
Dr. Tony Holohan, Chief Medical Officer, Department of Health, said "We are concerned with the number of clusters identified in nursing homes."
"We have identified a range of measures, working with the HSE. We need to see continuous actions being taken to reduce the risk of transmission in nursing home and long-term residential facilities."
Almost 80% of coronavirus cases will be a mild illness, while 14% of people will have a severe infection, and 6% will be deemed critical.
The National Public Health Emergency Team met today, and among the issues which it was due to address was concerns about some of the Personal Protective Equipment which Ireland has secured in recent days, including shipments from China.