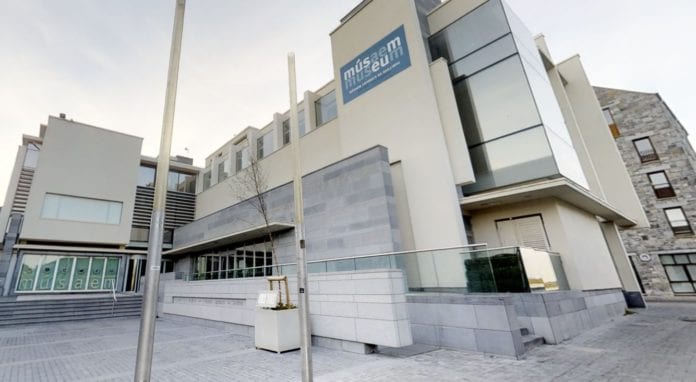 Concerns have been raised about plans to introduce an admission fee to Galway City Museum for non city residents when it undergoes a €10m makeover.
Fáilte Ireland announced last month that it will be investing €6.6 into a project to transform Galway City Musueum into a state-of-the-art Atlantic Museum Galway.
This is the single biggest investment Fáilte Ireland has ever made in a tourist attraction.
The total cost of the project, with funding from the city council, will come to €10.2 million.
Within five years of opening the new museum is expected to generate over €29 million in revenue for the region.
But despite this the current plans from Fáilte Ireland say that people who aren't residents of Galway City will have to pay an admission fee to the newly redone museum when it opens.
While there is broad support for the project a number of councillors raised concerns about the admission fee plans at a recent meeting of the city council.
City Councillor Pauline O'Reilly said that at the huge investment being made in the city museum by Fáilte Ireland is welcome.
But she added that "at the very least" access should be free to those from all over Galway county.
"Galway City Museum truly has been a public realm and we must retain free access to art and history," Pauline O'Reilly said.
"This week we were told that a condition placed on the grant is for a price plan to be put in place and the current model being examined is for it it be free to those in the city only. Let's change that"