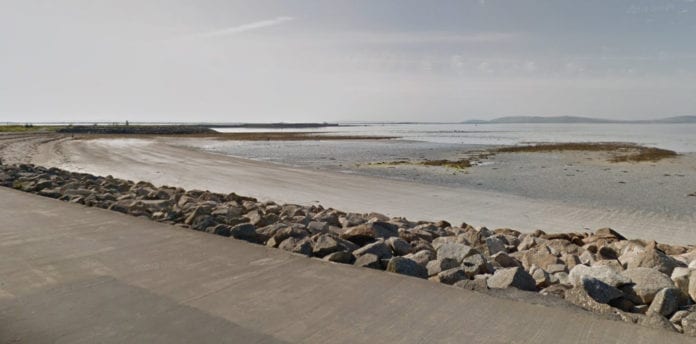 Coast and Marine tourism could hold enormous value to help the sector get back on its feet coming out of the Covid-19 crisis a report from NUIG has found.
The Socio-Economic Marine Research Unit at NUIG found that €698 million was spent on domestic tourism in coastal areas of Ireland in 2018, more than a third of the total expenditure by domestic tourists that year.
Their recently released report found that the average expenditure per coastal day trip in 2018 was €95, while the equivalent for coastal overnight trips was €310, and that marine and coastal tourists tend to stay longer, and spend more than people on other trips.
These figures are especially important when considered in the light of the fact that overseas tourism is expected to collapse dramatically this year, and into 2021, due to the Covid-19 pandemic.
Dr Stephen Hynes, co-author of the report from the Whitaker Institute at NUIG, said that while the results of this study are from before the Covid-19 crisis, they nonetheless "highlight the economic contribution that domestic marine tourism and leisure activity makes under normal circumstances to coastal regions".
"Also, given that it is likely that the overseas tourism market will take much longer to recover, and Irish residents' travel abroad will also be curtailed, the industry should be examining how they can maximise the return from the domestic tourism market this year and next."
According to Dr Hynes consideration should be also be given to the fact that marine tourists have been shown to spend more and stay longer than the average tourist.
"As we point out in the report, while the overseas market is often the main focus of the development agencies, the domestic marine tourism market offers significant opportunities for growth.
"Given the sector will, for the present, have to focus on the domestic side of the market in the short to medium term, now is the ideal opportunity to explore innovations in delivering new visitor experiences and marine tourism products aimed at the home market."
This report was compiled from face to face interviews with over 1,000 households, and was funded by the Marine Institute through its Marine Research Programme
Commenting on the report, Prof Alan Ahearne, Director of the Whitaker Institute said: "The World Tourism Organization is forecasting that international tourist arrivals could plunge 60-80% this year because of the COVID-19 pandemic".
"Tourism in Ireland will be looking to domestic demand for recovery — and the evidence points to the huge potential for coastal and marine tourism to contribute to rebooting activity in this sector."