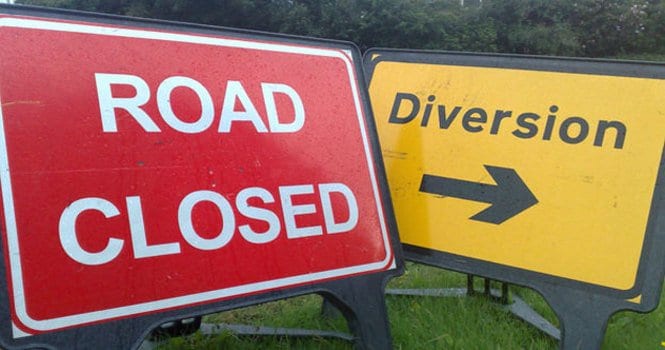 Cross Street in Galway city is closed to traffic until the end of February to facilitate major works being done by Irish Water.
The €2 million project is about upgrades to the sewer services on the street with the construction of main chamber manholes and the realigning of existing sewer culverts.
Works on Cross Street begin today and will continue until Friday, February 22.
The road will be closed between Middle and Bridge Streets, the city council says.
Irish Water met with businesses in the Latin Quarter last December to discuss the works amid concerns about a lack of communication.
A spokesperson for Irish Water said that the meeting was productive with businesses reassured about the timeline and communication plan for the works.
Alternative routes will be signposted for traffic while works are taking place.