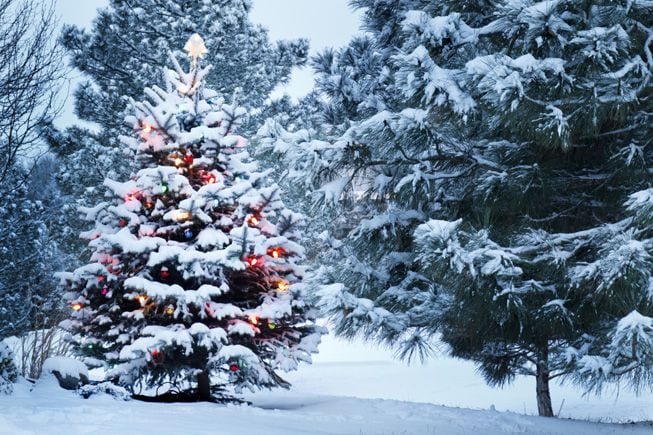 Met Éireann has revealed its early forecast for Christmas Day – and if you're dreaming of a white Christmas this year, then unfortunately you'll be disappointed.
The next few days will see very mixed weather, but the early days of next week will be mostly dry with bright spells.
Tomorrow sees the beginning of the holidays for many, but any festive cheer will be dampened in the morning and as the last of the rain clears northwards, there will be some strong winds in parts of Galway.
It will be dry for a time but further outbreaks of rain will develop later in the day.
It will remain quite cloudy and the strong winds will ease leaving a moderate to fresh westerly wind for the afternoon.
Highest afternoon temperatures will be between 6 and 9 degrees.
As for Saturday, most places will stay dry during the day with sunny spells and moderate southwest breezes.
Highest temperatures in Galway will be about 9 degrees and the coast may experience some showers in the evening.
Sunday will start off dull and damp with outbreaks or rain and drizzle following widespread overnight rain.
It will clear slightly in the afternoon, with some sunny spells.
Met Éireann says that the morning of Christmas Eve will be cold and frosty elsewhere, but with sunny spells and it will be mostly dry for the day.
Highest temperatures will range from 5 to 10 degrees Celsius, in light easterly breezes.
And as the bells ring out for Christmas Day, Galway Bay won't see any snow – the weather chiefs say it should be generally dry with sunny spells and moderate southeast breezes.
Maybe next year.