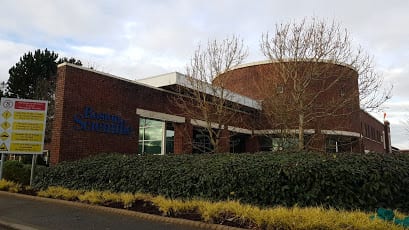 Boston Scientific will be undertaking a significant expansion of its facilities in Galway city after being granted approval to convert the old APC building to offices.
Planning permission was sought by Boston Scientific to convert 1,305m² of space in the old APC building in Ballybrit Business Park from industrial usage to office space.
The medical devices manufacturer, one of the largest employers in Galway, said that the new office space will be used for 97 existing employees currently working at the main building complex which is overcrowded.
As this project is simply providing more office space for existing employees, it is not expected that this development will lead to any increase
The project will also include a canteen and corporate fitness centre in the fallow building space, as well as the construction of an internal courtyard, and a 40m² building extension to the north elevation.
On the outside it is intended to install a compactor yard and fire exit stairs and to make alteration to the existing loading dock entrance.
Retention permission was also sought for two windows along the north facade and 10 existing car parking spaces, as well as steps and an entrance ramp at the main entrance.
The vacant APC building is an industrial warehouse which was built in the 1970s located within the main Boston Scientific campus in Ballybrit.
Galway city council awarded planning permission to Boston Scientific with a total of five conditions attached.