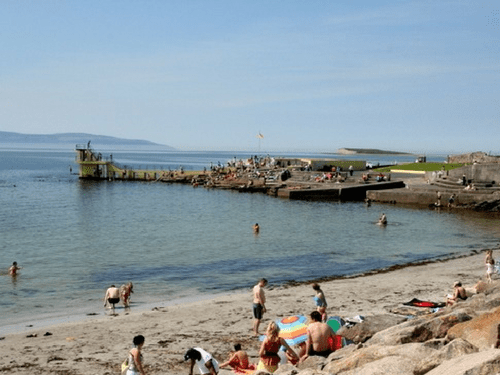 The famed Blackrock diving area in Salthill has been closed until further notice due to potential concerns about the spread of the coronavirus.
Galway City Council said that it has taken the decision to close Blackrock at the request of the Gardaí.
It came after concerns about difficulties with physical distancing and disease control at the famed diving tower.
The closure order covers all of the 'Bathing Area' including both the diving tower itself and the walkway to the rear of the golf course.
At the request of the Gardaí, the Blackrock Bathing Area including the Diving Tower and the walkway to the rear of the Golf Course are closed until further notice with immediate effect because of physical distancing and disease control concerns. #COVID19 pic.twitter.com/voqrQ3aU42

— Galway City Council (@GalwayCityCo) April 14, 2020