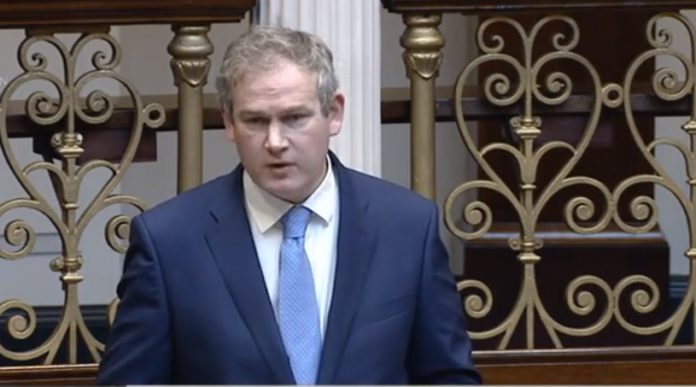 The closure of a large number of Bank of Ireland branches announced this week is an opportunity for An Post and Credit Unions to expand the services they offer in the community Galway Senator Seán Kyne has said
Speaking in the Senate on Monday, Seán Kyne said that while it is regrettable that this is happening, he welcomes that there are no forced redundancies expected.
Because of this move by Bank of Ireland, combined with Ulster Bank's recent decision to leave the Irish market, Credit Unions and An Post should be encouraged and equipped to go beyond offering basic financial services.
Bank of Ireland announced plans to close 103 branches across all of Ireland, including in Ballygar, Dunmore, and Oughterard in Galway.
In making this announcement Bank of Ireland said that it would put an arrangement in place with An Post so people could use their local post office for personal banking.
"The retreat of traditional banks is an opportunity for trusted organisations like An Post and credit unions to provide day-to-day financial products and services," Seán Kyne said.
"They are in so many of our communities and they have been reaching out and helping households that banks have not. I refer, for example, to the micro loan scheme which is why, thankfully, we do not see a massive growth in pay day lenders."
"An Post is already showing innovation and flexibility via its green hub initiative. It is not only helping people access finance for home retrofit and energy upgrades but supporting householders with various grant schemes."
Senator Kyne added that people like Credit Unions as they support local charities and any profits are shared in the community.
He said that the need for banking services will not disappear with the banks, and that An Post could fill those gaps with their local network and knowledge of communities.
In late 2019 the Central Bank relaxed restrictions on the level of long term lending,such as mortgages and business loans, that Credit Unions could engage in.