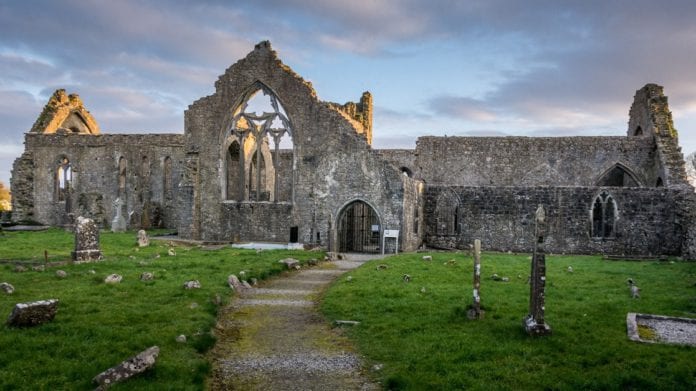 New online resources have been developed for individuals and communities to record the memorials and heritage of their local graveyards.
Galway County Council, in partnership with Galway Rural Development, created the resources which are designed to to showcase the wealth of local history in graveyards across the county.
They also highlight some of the issues of graveyard management and provide information for community groups on how best to deal with such issues.
As part of this initiative Galway Rural Development received LEADER funding to develop a
suite of heritage training programmes for communities in East Galway.
Archaeological training for community groups and Cartographical training for community groups were key elements of this project.
The project was overseen by Galway Rural Development with guidance and assistance from the Heritage Office of Galway County Council.
Initially all the training was to be given to groups on the ground but due to Covid-19 restrictions a new way had to be found to deliver the remainder of the training and it was decided to create online resources as part of this training.
David Nolan, an expert trainer in AutoCAD and Information Technology has produced 3 videos dealing with using Gmail, Google handouts and Microsoft Excel Spreadsheet programme.
Cllr. Jimmy McClearn, Cathaoirleach of the County of Galway said, "Through the development of this online resource it is hoped that local communities and individuals will be inspired to explore their own local graveyards and to discover the collection of local heritage that lies within."
Conor Carty, LEADER Programme Manager, Galway Rural Development added: "Developing community groups abilities to upskill and increase knowledge is a key objective for GRD through the LEADER programme.
"This project is a great example of how LEADER can assist community groups in undertaking training that generates practical and transferable knowledge and skills to ensure important community facilities such as graveyards can be recorded accurately."
The new online resource is available here.