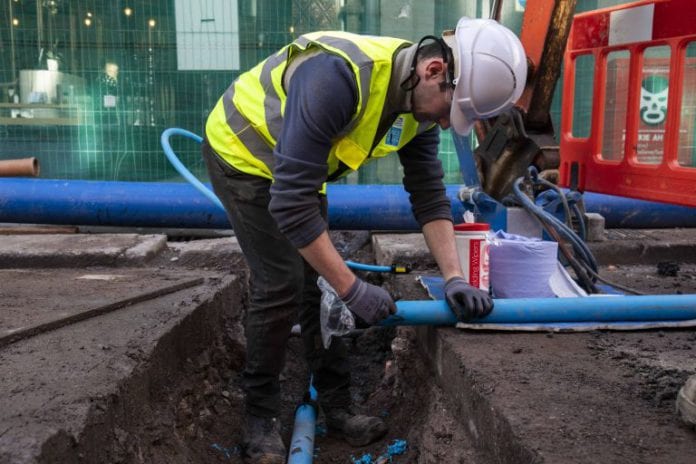 Irish Water and the County Council are replacing roughly 2km of ageing, leaky water mains in the Inverin area.
The mains being replaced off the main R336 and are along four by-roads around Cumann Michael Breathannach/Colaiste Lurgan.
The old water mains pipes are being replaced with new high density polyethylene (plastic) pipes.
Work on this project got underway in early September, and is expected to be completed in December.
This is phase 2 of a project that has already seen similar works undertaken on nine roads in the Spiddal/Inverin area this year.
In order to enable these works, there will be some short-term local road closures and traffic management measures, which will be notified in advance.
This project may also involve some short term water shut offs to enable works, and Irish Water has said it will give a minimum of 48hrs notice before this occurs.
"We understand that this type of work can be inconvenient and works crews will make every effort to minimise any disruption these necessary works cause," said Dave Murphy of Irish Water.
"This mains replacement work is part of a significant investment by Irish Water to upgrade the water network across Galway City and County and we would like to thank customers in advance for their cooperation and patience while we complete this essential job."
The works are part of Irish Water's Leaks Reduction Programme, which aims to invest €500 million in replacing old pipes in the water network between 2017 and 2021.
Irish Water has said that it aims to cut its overall leakage rate from 46% in 2018, down to 38% by 2021.