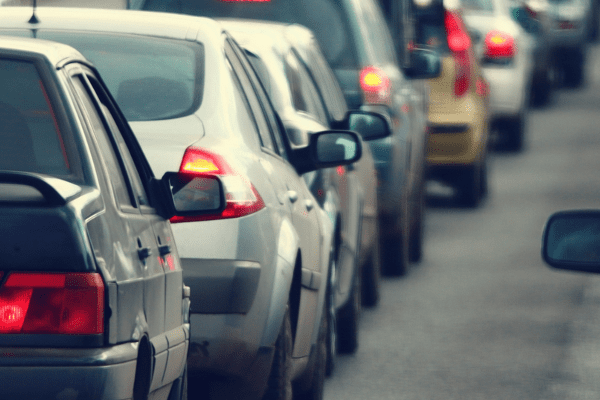 24,000 people pack the roads to make the commute to and from Galway city from the suburbs and surrounding county every day.
Information mapping the daily commute people make in and around Galway city was gathered by Vodafone Ireland using network performance data  and population data analytics.
This information on commuter trends into Galway city comes as Vodafone is working with the Small Firms Association on an event in Galway city on how SME's can expand and develop flexible working practices.
"When we consider that 24,000 people commute to Galway City every day, we need to think about the knock on effects that has on business costs in terms of traffic congestion, immobility and increased demand for office space," Treasa Doran, Head of Commercial at Vodafone Business Ireland said.
She added these figures paint a challenging picture for small businesses based outside of the city as "people are leaving towns and villages for employment, creating an economic drain in their locations."
The mobile operator said that this network data was gathered purely for network improvement purposes. It gathered anonymously, processes and deleted, leaving the metadata showing the volume of motorway users according to Vodafone.
Together with the SFA, Vodafone Ireland is hosting a 'Smart Business' workshop in the PorterShed off Eyre Square to show how small businesses can grow, scale and succeed in a changing business environment on Tuesday, May 21 from 7:30 – 9am.
"We believe that smart or flexible working is the next frontier for SMEs – particularly in attracting and retaining top talent, reducing costs and increasing productivity," Teresa Doran said.
At this workshop the SFA will present experts in HR and business growth to talk about staying competitive and and the technology requirements to transform traditional workplaces into smarter, digital businesses.
Teresa Doran added that this event will focus on helping SMEs to find "how they can remain competitive inside and outside of urban centres".
Those interested in the event, who also have the opportunity to win a new smartphone on the day, can register for the free event via following link: http://ie-mktg.vodafone.com/open-conversations.
Anthony Shaughnessy from the Portershed said that they are delighted to help launch the Smart Business series.
"These practical events are a fantastic platform through which business leaders can gather the right insight to help them develop their future plans and to understand the supports out there that will allow them to manage changes which can make or break their business."
This event is the first of five planned over the course of the Smart Business series.
Galway's Portershed co-working space and business accelerator now supports 100 members and 42 companies to work in Galway by providing flexible office space and high-speed connectivity.