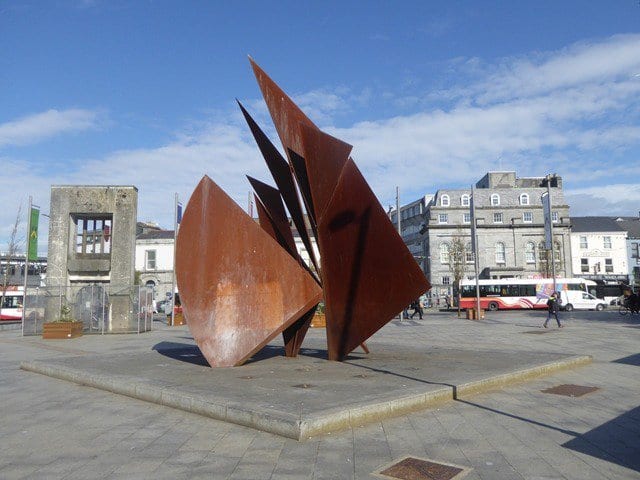 Galway is known for its picturesque countryside, its busy nightlife, and its bustling city streets. It is the third largest city in Ireland and is located on the west coast, along the breathtaking coastline. 
Galway is a popular destination for tourists around the world who are in search of a lively city full of diverse cultures, friendly locals, and so much more. For those who are looking to live in the city, it's important to know about both the pros and the cons of living in Galway before making the big decision.
Pros of Living in Galway
1. Affordable Living 
One of the benefits of living in Galway is the cost of living. Galway is a small city that offers a slower pace of life and affordable housing and rental options. These rental options are often listed for the fraction of the price that is charged in major Irish cities such as Dublin or Cork. For those looking for affordable apartments or housing for rent in the heart of Galway, Rentola offers many affordable and suitable options.
 2. Cultural Hub
Galway is filled with many diverse cultures and is a city that celebrates and embraces creativity. As a popular tourist destination, Galway has many great cultural resources including yearly festivals and events to offer. Galway holds the Festival of Arts each year where there are theatre, dance, literature, music, and comedy performances. Galway has no shortage of entertaining live music, festivals, and culture. 
3. Friendly Locals
Galway is known for being one of Ireland's friendliest and most welcoming cities. Whether at a coffee shop or lively bar, visitors and newcomers can expect warm greetings from the friendly locals. One of the reasons Galway is so highly regarded is due to the kind, helpful locals who live there. Those who are new to Galway will have no trouble breaking the ice and meeting new people. 
4. Great For Sports Lovers
For all the sports fans, Galway is the city to be. Hurling and Gaelic football are big sports that are loved and celebrated by the passionate sports fans of Galway. Other popular sports in the region include rugby, sailing, soccer, and many more. One of the most well-known sports events in Galway is the Galway Races. The Galway Races take place annually and are Ireland's largest and most esteemed horse racing event.
5. Beautiful Nature
Another benefit of living in Galway is the picturesque landscapes and serene nature that surrounds the city. Galway offers the perfect balance between city and county life and is a great nature hub for outdoor and adventure lovers. Some of Galway's most stunning landscapes worth visiting include Connemara National Park, Salthill Beaches, and Galway Bay.
Cons of Living in Galway
1. Unpredictable Weather
One of the cons of living in Galway is the region's unpredictable weather. One can expect a lot of rain and wind in this region of Ireland as Galway is located right on the coastline. When living in Galway, there will not only be wet and cold weather throughout the year, but the weather can be very unpredictable. There can be a downpour of rain followed by clear, sunny skies on the same day.
2. Unreliable transportation
Unfortunately, Galway is known to have some of the worst traffic congestion in Ireland. As a small city, Galway experiences a lot of traffic jams and a large shortage of parking facilities and pick-up areas. This causes a lot of unpredictable traffic delays, making it difficult to stick to a timely schedule. 
3. Fuel is expensive
Along with many traffic delays and congestion, fuel is generally quite expensive in Galway. With high fuel taxes, the cost of fuel is expensive which can make transportation difficult and less accessible.
4. Small city
For those who love a large, busy city, Galway's size may be another potential drawback of living in the city. Galway is a smaller city that is known for its slower pace of life and easy-going atmosphere. For those who love a big city that's constantly on the go and always busy, Galway may not be the best choice.
5. Far from major cities like Dublin
Galway is quite far from major cities like Dublin. Galway is 207 km away from Dublin which is a drive time of about 2 hours in regular traffic. For those who travel regularly by Dublin airport or simply enjoy spending the day in the city, it can be time consuming having to travel to Dublin from Galway. 
There are many reasons why Galway is a great place to consider living. There are also some potential drawbacks that may deter people from choosing to live in Galway. Depending on what visitors are looking for, Galway can be a diverse, friendly, and beautiful place to call home.