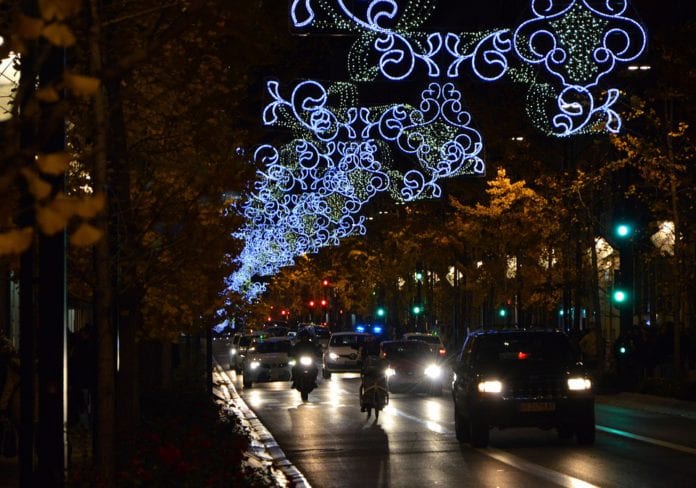 There is no denying that the festive season is upon us with only a small number of weekends before Christmas Day. If you want to experience some of the festivities this November and December then Galway is a must visit destination. While the city is known for its lively nightlife, its variety of pubs, clubs and restaurants, there is so much more to see and do for all the family over the next two months. 
If you fancy enjoying a weekend break in the city to make the most of the festivities there is also a great choice of hotels ranging from luxury boutique establishments to mid-range hotels that offer good value for money. That way you can take in some of the cultural activities, Christmas shopping and delicious local food. 
Galway is a vibrant city that has lots to offer visitors. This season it has so much to see and do so there is certainly something for everyone here. Keep reading to find out the events to enjoy this festive season. 
Black Friday shopping 
Get a kick start on your Christmas shopping and make the most of the special deals available for Black Friday. Galway has a great array of retailers from fashion, footwear to homeware and electrical goods. There will be plenty of savings to be had in your favourite department stores and long-established shoe stores or favoured boutiques. 
If the weather turns you away from going into the city, you can always enjoy the best discounts from your favourite online retailers from the comfort of home this Black Friday. 
Elf Town
Galway Racecourse at Ballybrit is set to be transformed into a Christmas wonderland from November 25 to December 23. It is a family day out not to be missed. At Elf Town, you will be able to see all the elves and reindeer in action. You can see inside Mrs Claus's kitchen and make cookie. There will be a chance to post a letter to Santa. You can explore the icy home of Jack Frost and the Enchanted Forest. Finally, you will enter Santa's grotto and meet Mr Claus himself. 
Christmas Market
The Christmas Market returns to Galway's Eyre Square from November 11 to December 22. Open daily there will be more than fifty chalets filling the square. Here you will be able to enjoy delicious festive treats and shop for beautiful and unique crafts.  It is the perfect spot to visit if you want to get into the Christmas spirit along with a crepe and a cup of warm mulled wine.
There will be plenty of entertainment too from amusement rides to live music, choirs and puppet shows. It is also suitable for all the family; little ones should keep an eye out for Santa's train. He will be available to visit in his cosy cabin too. 
Festive Light and Colour Experience
Part of the magic at this time of the year are the magical twinkling lights, the Festive Light and Colour Experience is the perfect experience. Beginning on November 18, the city lights will guide visitors throughout the city. 
Wildlands Winter Wonderland
Less than a 20-minute drive from Galway city centre is Wildlands in Moycullen. The outdoor activity park will be transformed in a Christmas village and open to visitors at weekends from November 18. The Christmas village is complete with fairy trails and orienteering.  You can tend to a sick reindeer at the reindeer hospital and visit Santa in his grotto. In keeping with the ethos of Wildlands every gift from Santa will be environmentally friendly and sustainable.  There is also hot chocolate for the kids and mulled wine for the adults to warm up after an active day outdoors.