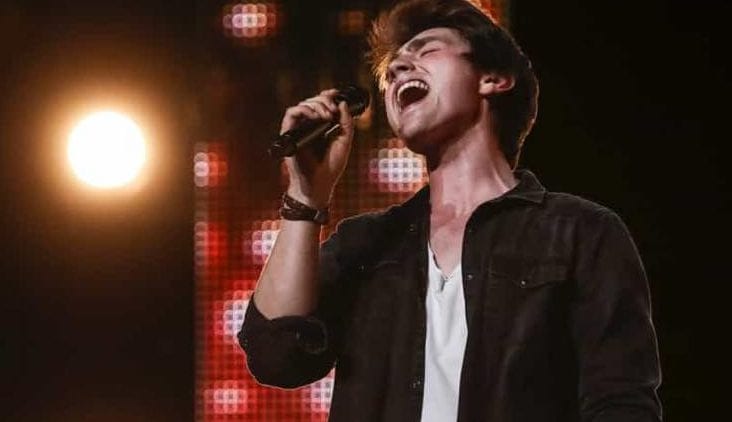 Tuam Star and former member of Hometown Band had all four X Factor Judges on their feet at the end of his audition last night, 2nd September.
Having previously represented Ireland at the 2017 Eurovision Song Contest, Tuam's Brendan Murray had a very nervy start to his audition.
Much like all of the other contestants, Brendan Murray was hoping to impress the judges as he sang This Woman's Work by Kate Bush.
Struggling to find his rhythm it looked as though Murray's audition was over before it really began until Simon Cowell, who has been known to be the toughest judge on the X Factor offered the Tuam singer a glass of water and some advice.
Murray however stumbled again, leading Cowell to then request Murray to sing from the lyrics sheet that he had in his back pocket, and Brendan rose to the occasion receiving a standing ovation from all of the judges at the end of his performance.
The young plumber was subjected to much criticism from X Factor viewers however who felt it unfair that he had been given so many chances.
People were unhappy with the young Tuam star for failing to tell the judges that he had represented Ireland in the 2017 Eurovision song contest and also that he was previously part of a boy band managed by Louis Walsh.
If you're wondering why they're spending so much time on Brendan Murray – It's because Mr Louis Walsh is very much behind him.#Xfactor @thexfactor

— ⛈🌪👁 Lewis J 815 👁🌪⛈ (@LJay815) September 2, 2018
Wonder why Brendan Murray didn't mention he represented Ireland at Eurovision on the x factor? #XFactor

— Gary (@gpeters83) September 2, 2018
"I was in a boy band at 16, now I'm a plumber"

"Anything else?"

"Nope…"

"TELL THE GODDAMN TRUTH YOU DID EUROVISION FOR IRELAND!"

"Oh that…."#XFactorUK #xfactor #brendanmurray

— Pete (@peteturton85) September 2, 2018
Love how the #XFactorUK #TheXFactor conveniently skipped over the fact that Brendan Murray represented Ireland at #Eurovision and failed. Totally fake

— Allan Kent-Fisher (@allankent1975) September 2, 2018
Brendan Murray on X Factor but not mentioning Eurovision in Ireland.. hmm.. #XFactor

— Cardwell, Aaron (@Cardwell1992) September 2, 2018
Why would @TheXFactor have Brendan Murray on as contestant and completely neglect to mention the fact that he represented Ireland in @Eurovision 2017? #Conspiracy

— John Oh (@johnoliveroh) September 2, 2018
They really went the entire audition without mentioning Brendan Murray being managed by Louis Walsh and representing Ireland at Eurovision last year didn't they 🙄 #xfactor

— Andrew Jones (@AndrewJones10) September 2, 2018
Although there was much criticism of the young star online, he also had plenty of support with many people acknowledging how proud they were of him.
Well done brendan murray #XFactor come on tuam @BrendanMurray96

— Cathal O'Rourke (@CathalOR1987) September 2, 2018
Love Brendan Murray's voice!! #Xfactor

— ✨JACOB✨ (@Jacob_Feltham21) September 2, 2018
Brendan Murray pride of Ireland chief

— shaúna (@lfcshauna) September 2, 2018
Brendan murray has made me so proud!!

— Bethan💖💖🍀🍀 (@duffswifey_xox) September 2, 2018
Brendan Murray is a star. Proof that song choice is so important. #XFactor.

— Celebrity Secrets. (@ShowbizSecrets) September 2, 2018
You can watch his full audition here.