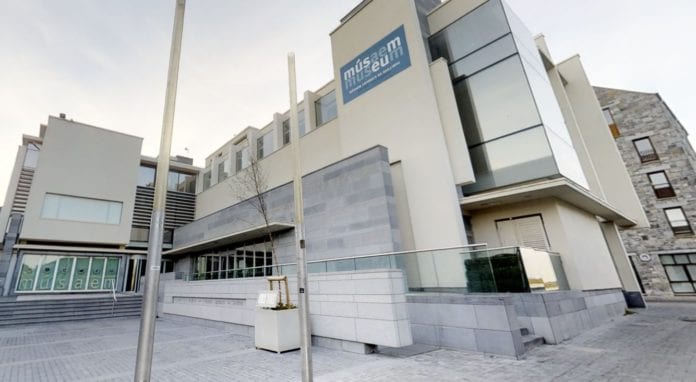 Many people won't want to hit the pubs, or visit friends this New Year's Eve, but there are still things to do out on the town to mark the day.
Galway City Museum, will be open in the mornings this Thursday & Friday, December 30-31, sporting a stunning new exhibition of slices of life in Galway in days gone by.
The museum has been closed since Christmas Eve, and will remain shut up to and including this Wednesday, but will reopen from 10am to 12:45pm on the last two days of the year.
There's plenty to catch your eye at Galway City Museum, including the brand new exhibition Old Galway in Colour, based on the books of the name by Prof. John Breslin and Dr. Sarah-Anne Buckley of NUIG.
This features stunning black and white photographs of Galway dating from the 1890s to the 1950s that were colourised using the latest in A.I. technology.
Along with this flagship look into the everyday history of Galway, there are also multiple other exhibitions on display at the museum.
These include MONUMENT (developed in partnership with Galway 2020); Keepers of the Gael | Caomhnóirí na nGael; Revolution in Galway, 1913-23 and The Galway Hooker. 
The team recently upgraded The Wild Atlantic – Sea Science exhibition developed in collaboration with the Marine Institute, and added a new Claddagh Fishing Village model created by Crowley Model makers.
The model is currently on display in the Claddagh exhibition A Triumph of Unconscious Beauty – Images of the Claddagh which overlooks the modern day Claddagh from the top floor gallery.
The museum will return to its normal Tuesday – Saturday opening hours in the new year from Tuesday, January 4 with four daily timeslots; 10am, 11:30am, 2:00pm and 3:30pm.
Admittance to Galway City Museum is free, but tickets must be booked online via eventbrite.