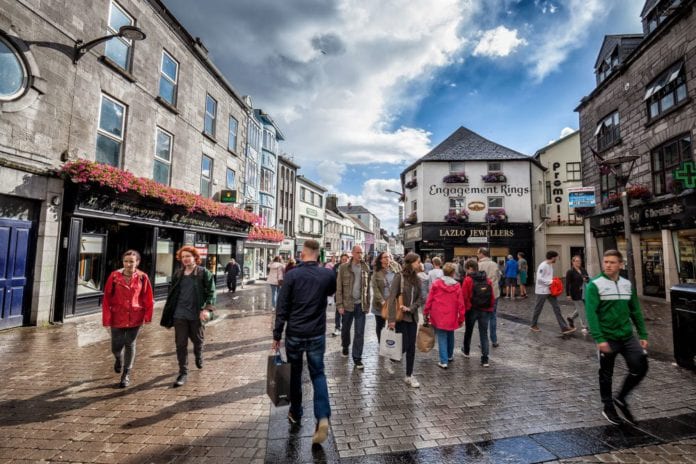 National Geographic Traveller magazine has named Galway as one of its must-see destinations this year on the 2020 Cool List.
Galway has attracted another tourist accolade, getting named to the 2020 Cool List by National Geographic alongside the untamed wilderness of Namibia, the gourmet capital of France in Lyon, the history rich city of Cairo, and more.
"Galway's trick is to effortlessly squeeze big-city sensibility and college craic into small-town streets," the entry says.
The judges for this list said that Galway feels like a "cultural crossroads" and an after party all at once.
They also praised Galway 2020 and all the tue events coming with it as the perfect reason to "get a bit of Galway running through your veins" this year.
"It's a perfect fit for European Capital of Culture 2020, with a year-long programme designed to sync with old Celtic calendar dates like Bealtaine (May Day) and Samhain (Halloween)."
"Events range across city and county, from a modern version of one of the world's oldest stories, Gilgamesh, to a rock and dance festival at Galway Airport and a Lumiere Galway finale lighting up the city."
Beyond the events specifically for the European Capital of Culture, Galway can expect a big boost to all of its arts, music, and cultural events and festivals this year to make 2020 a year to remember.
National Geographic Traveller touts its Cool List as a collection of destinations which are: "bouncing back from trying times, cities launching inspired new attractions, and pioneering destinations throwing open the doors of innovative hotels."
Alongside being the perfect destinations for those with an appetite for some adventure, the list also takes into account the growing desire for sustainable travel and tourism in its picks.
The Capital of Culture is one of the big factors that has seen Galway named to countless travel guides and tourist destination lists for the coming year.
Recently Galway has picked up accolades from Lonely Planet and CNN Travel as essential city to visits, while BBC Good Food has named it one of the top destinations for foodies in 2020.