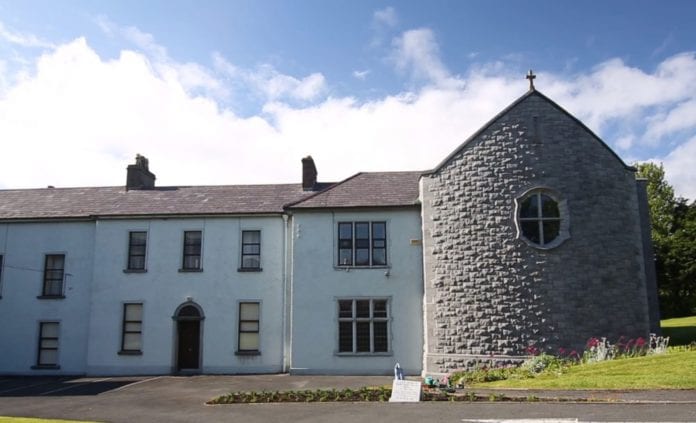 COPE Galway staff and volunteers are organising their annual table quiz this month as part of a series of fundraising events for the Modh Eile Domestic Abuse Refuge.
COPE has almost made it over the line in securing the full €4.3 million needed to complete and fit out this new domestic abuse service and refuge, and is holding a series of events this year for the final costs.
The building contractor is nearly at the end of their work at the site, and is expected to hand over the building to COPE by the New Year.
After that COPE will have to outfit the shelter and hopes to have it fully up and running for women and children fleeing domestic abuse early next year.
The table quiz supporting COPE Galway's efforts will take place at the Connacht Hotel on Thursday, October 17 at 7:30pm.
Tickets cost €40 for a table of four and can be purchased online here.
Modh Eile
The Modh Eile, Irish for 'Another Way', domestic abuse shelter and service is housed in the former Madgalene Convent which was turned over to COPE by the Sisters of Mercy after the charity had spent the better part of a decade seeking a new home for their shelter.
When complete is will be larger and better outfitted than the current shelter at Waterside House which only has room for 6 women and 15 children in bedsit-type accommodation.
To put that in perspective, so far this year COPE has supported 507 women with its domestic abuse services of which 48 women and their 55 children were provided with refuge.
They also supported a further 119 women and their 204 children who they were unable to admit immediately to the refuge.
"With less than three months to go to the completion of the development project, we are appealing to the people of Galway to help us raise the remaining funds needed to open the doors of Modh Eile House early next year," said COPE's Head of Development Sharon Fitzpatrick.
"We still have some ground to cover to raise the remaining funds to enable us to complete the project and have a number of fundraising events planned between now and the end of the year to support this cost."
"We are asking the Galway Community, who have been so supportive and to whom we are very grateful, to help us reach that final hurdle to complete the refurbishment of this community resource."