The Connacht Hospitality Group is back doing what it does best, treating its customers to fantastic food, drink, and accommodation across its bars, restaurants, and hotels.
The Hospitality Group has made a smooth transition to the new normal of operating to ensure safety from COVID-19 thanks to the preparations made while closed to ensure that staff and customers alike are safe.
An Pucan and 1520 bars were the first to reopen, much to the joy of their regulars who can stop by for a meal and a pint with friends in the same welcoming atmosphere they've always had.
The CHG's three hotels, The Residence Hotel, The Forster Court and The Connacht Hotel have also reopened after a great deal of preparation to ensure that guests from Ireland and elsewhere can be welcomed safely.
The biggest focus is on cleaning, which has always been a major concern in hotels, but has never been more important than now.
The group have been very proactive about social distancing and safety signage to ensure that guests feel as safe as possible during their stay, and the reams of positive feedback delivered both online and from conversations with the guests says that this has been well received.
As booking continued to fill up the season is looking promising for the group despite all of the challenges facing the hospitality industry in the current climate.
The Hyde Bar at the Forster Court has also reopened with a seven day brunch menu that has gone down great with customers. Because why should brunch be confined to the weekend?
Demand has been so high that people are being encouraged to book ahead before coming in to dine and sample Hyde Bar's delicious cocktails.
Walk in diners are being accommodated wherever possible, but dropping them a line on social media ahead of time is definitely the better option.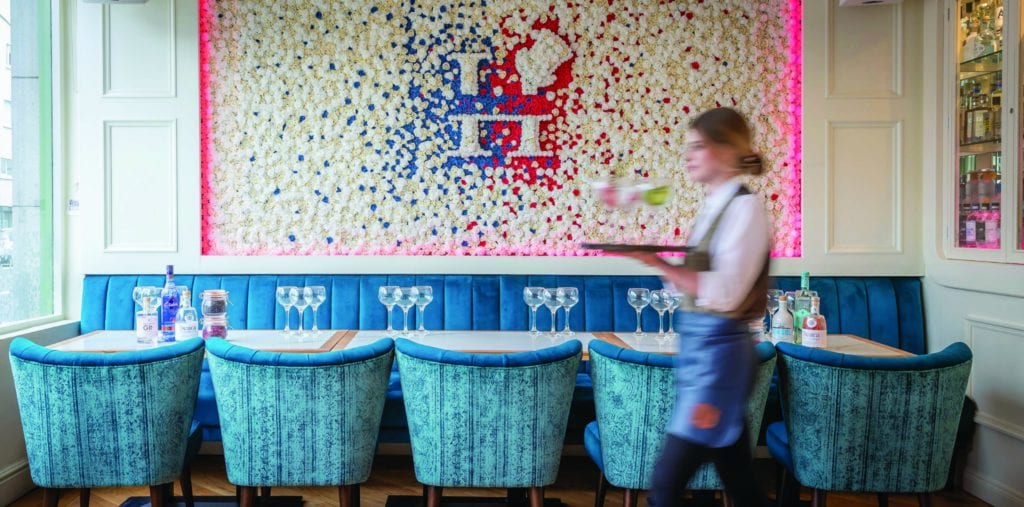 As the world of sport reawakens the safest sport that there is in terms of social distancing is undoubtedly golf and the Galway Bay Golf Resort has seen a very busy return to action.
Shooting 18 on the club is the ideal way to get some exercise in and a lungful of sea air while staying safe and well distanced from others.
From the 10th of July and every other Friday for July and August the Galway Bay Golf Resort will be running an "Open Day" at the Resort so keep an eye on its social media channels for more info.
The only member of the group yet to open fully is Active Fitness, where the team at the 24 hour gym have been working hard to make sure it is ideally laid out to ensure the safety of returning customers.
Additional space has been created by making use of the studio rooms, as classes will not be taking place for the time being.
Members can book their workout via the Active Fitness app, for more information check out www.activefitness.ie or their social media pages