As the evenings get colder and darker, you may be looking for new ideas to keep you entertained on quiet-nights-in this autumn. So, to help you keep the fun alive throughout the autumnal months, here are five fantastic things you could consider doing.
1.
Do Something New Online
Let us get the obvious out of the way first. In this day and age, one of the most fun things you can do is go on the internet. After all, most activities can now be done online, such as reading a book, watching a film, or listening to music.
But such daily activities are nothing special. So, for a fun quiet-night-in, consider doing an online activity that you have never done before.
You could download a drawing app to experiment with your creative side, or you could play a massive multiplayer online game. Alternatively, if you prefer to gamble, you could visit an online casino – but remember that you can lose money.
The great thing about the above ideas is that they are suitable for individuals and groups. You could even set up a James Bond theme night, online with friends or offline with family, where you all dress up in elegant casino attire.
2.
Camp at Home
Before winter comes, you can still enjoy your garden or outside space in the evening time, as long as you wrap up warm. So, why not spend a night camping in your backyard?
This activity is certainly a fun one for families. Snuggle up in sleeping bags in the porch of a tent, eat toasted marshmallows and tell ghost stories.
Even if you do not have an outdoor space, you can have fun by putting up a tent inside the house. And if you camp outside and it gets too cold, you always have the option of sneaking back into your home and returning to your comfy bed.
3.
Cook an Epic Meal
If you have little culinary expertise, why not spend the night learning how to make a delicious meal? There are plenty of fantastic books and online platforms with great recipes that even beginners can manage.
And if you already enjoy cooking, then why not push the boat out further. Cook an epic meal that you will not forget for years to come. That means forgetting about your waistline for a night and simply enjoying food to the max. Whatever your favourite dish is, or whatever meal you feel like attempting, you will get as much enjoyment out of preparing it as eating it.
4.
Play Games
These days, when you ask someone if he or she wants to play a game, the person automatically thinks you mean a video game. Unless it is Christmas.
That seems to be the only time of the year when board games and other games like charades are allowed.
Well, if you are the sort of couple or family who only plays non-video-games once a year, find your favourite games in the loft, dust them down, and spend the night remembering how good it is to have fun without staring at screens. 
5.
Reminisce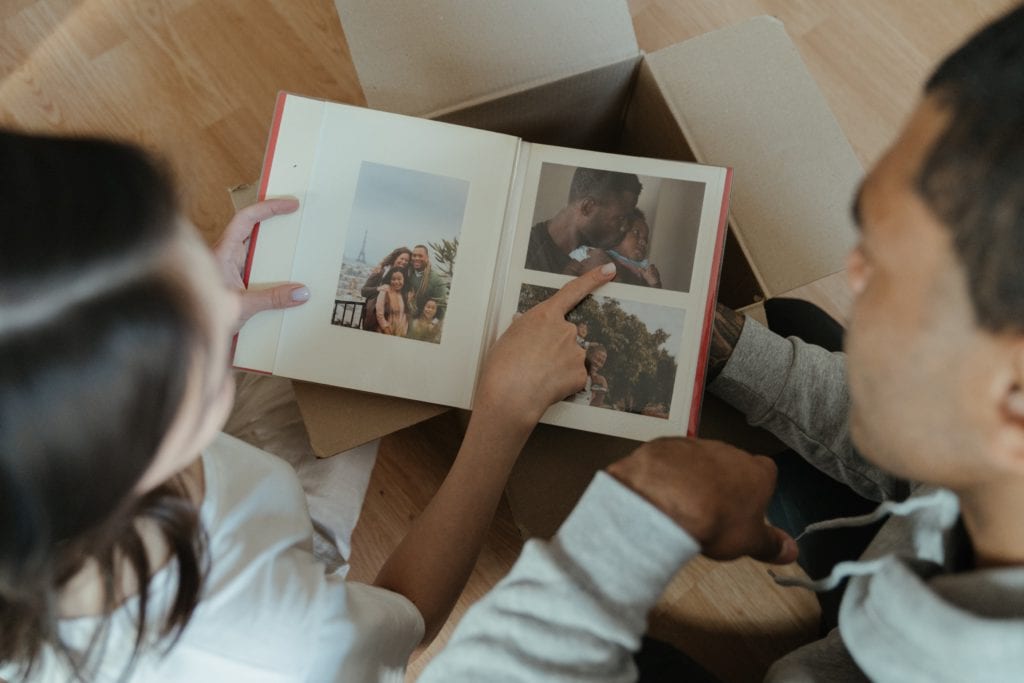 Even in this digital age, most people still have old yearbooks, scrapbooks, letters, or photo albums. If you are in the right mood, a quiet night in with a glass of wine and some items from the past that you have not seen in years can be a truly fun and emotional evening.
You will be laughing one minute and crying the next as you look back on key moments in your life and remember things you had forgotten.
This activity can be a fun one to do by yourself. But it can also be a fun experience for all the family. Your kids are sure to be interested in learning more about their mum and dad when they were younger.
And by getting the photo album out and showing your children your embarrassing fashion tastes from decades earlier, the quiet-night-in might not be so quiet after all, as the kids are sure to be laughing and teasing you.