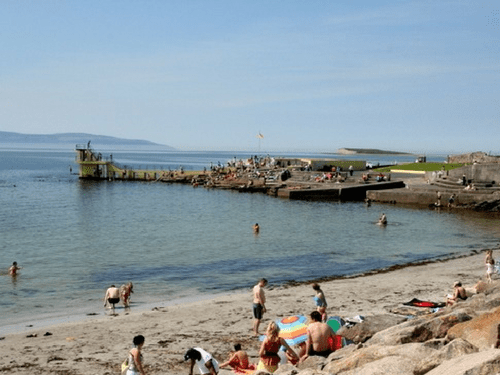 Galway Atlantaquaria is starting a new programme of events down in Salthill about our connection to the ocean, and how looking after it goes hand in hand with looking after ourselves.
The Ocean STAR initiative is about encouraging active breathing, positive health, mindfulness, ocean education and community action.
Working together with Clean Coasts, instructors from the Atlantaquaria will take people through mindfulness exercises down at Gratan beach, and follow up with a quick clean up of the beach afterwards.
Along the way people will learn about different marine issues and how they can make a difference.
Garry Kendellen of Galway Atlantaquaria said, "It is so important that we as a community have appropriate Blue Spaces, free from litter which can affect our wellbeing and health.
"This project seeks to promote civic responsibility in promoting healthy oceans and a healthy community."
Last summer The Village Salthill business group held a series of walks and talks along Salthill.
One of those talks was by Dr. Easkey Britton about the positive impacts of the ocean on our health and well being.
This inspired the Atlantaquaria to start up the Ocean STAR programme which starts on February 2 at 10am.
According to the Atlantaquaria, it's hoped that once the project gets up and running the community will push it forward.
But they are committed to hosting one event each month themselves on the first Saturday of the month.
Anyone with a background in Ocean or Marine education who can give a SoapBox style talk would be very welcome to get in touch.
This free mindfulness event is open to all, anyone who wants to know more can contact info@nationalaquarium.ie.