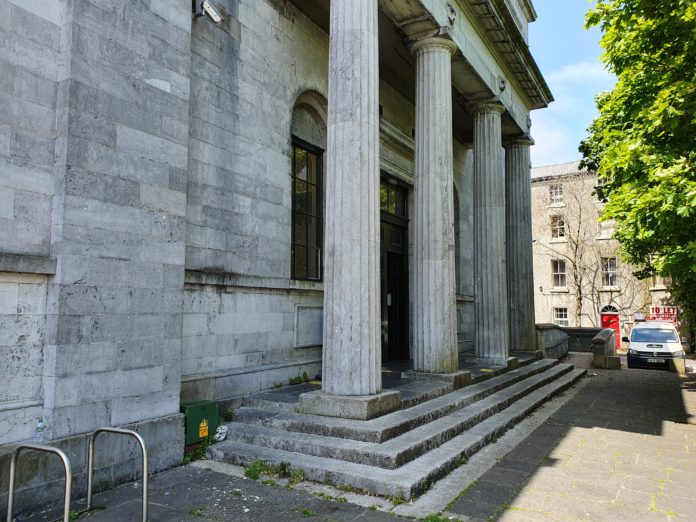 Three young men were warned that they only reason they didn't get a jail sentence for an unprovoked assault in a nightclub was because it was their first offence.
Darren Doyle (24), Brendan Regan (23), and Evan Star (22) were all sentenced to community service by Judge Rory McCabe at Galway Circuit Court.
The three had each pleaded guilty to assault for their part in attacking Shane O'Sullivan (28) more than two years ago.
The assault happened at Ringo's nightclub in Loughrea on the night of February 3 of 2019.
Garda David Carey told the court that cctv footage from the club showed the, apparently unprovoked, assault happening in the smoking room of the club, before being broken up by staff.
Mr Conal McCarthy BL, prosecuting said that Mr O'Sullivan, who did not know the men who attacked him, was assaulted out of nowhere after an argument.
Mr O'Sullivan attended the doctor four days after the incident, saying that he had pain and loss of hearing after being hit in the head.
A medical report showed that he had a perforated eardrum, along with bruising and abrasions to his skull. He was referred to hospital for severe headaches and episodes of dizziness.
A year later he still suffered from headaches that could last for several hours, another medical report said, though these later became shorter and less frequent.
Staff at the club got the names of all three young men, and they voluntarily attended Loughrea Garda station after a complain was made.
After their initial interviews Evan Star and Darren Doyle, from Mountshannon and Whitegate in Co. Clare respectively, later said that they wished to cooperate, and made full admissions.
All three entered pleas at the earliest opportunity after the matter was sent to the Circuit Court, the defence said.
None of the three accused had any previous criminal convictions, and the court heard that they have not come to any further garda attention since.
The three paid €1,200 in compensation to Mr O'Sullivan after the assault, which was handed over by Mr Regan, who has an address at Ballinakill, Kylebrack.
A further €7,500 from the three was present as an expression of remorse on this occasion.
The three young men had written letters of apology to the injured party, and expressed their remorse and shame at what they had done.
The probation service assessed all three as being at a low risk of future reoffending.
Written evidence of the impact this had on the victim was read to the court, in which he said that he has suffered some loss of hearing.
He still gets flashbacks he added, and feels nervous when he is out and sees a group of men on the streets.
Judge Rory McCabe said that there "must be a question mark" over how three came to this, adding "blame the drink?".
He urged them to consider how they resorted to such violence, saying they should "look in the mirror and see where their lives are going".
The judge ordered them to perform 240 hours community service in lieu of a nine month sentence, saying that the only reason they weren't getting prison sentences was because it was their first offence.