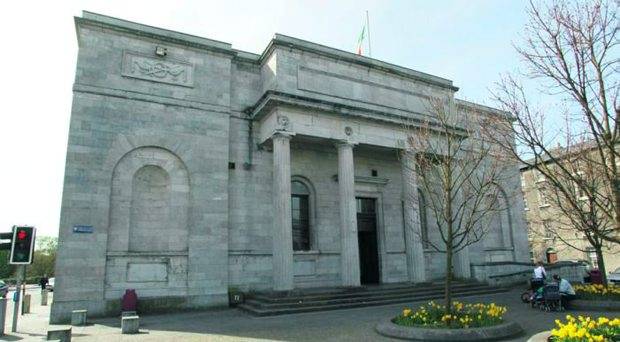 A group of three thieves used a crowbar to break down the front door of a pharmacy in Clarinbridge and steal hundreds of euros worth of prescription drugs.
John Ward (37), of Bealach na Gaoithe, Tuam, pleaded guilty to burglary and criminal handling at Galway District Court for his part in the raid on Clarinbridge Pharmacy in 2018.
The court heard that on November 20, 2019, at approximately 3am three men forced their way into the pharmacy, using a crowbar to smash the glass front door.
Once they were inside they made a beeline for the the prescription drugs section, stealing €300 worth of drugs, including valium.
Gardaí said that Mr Ward was the only one of the three perpetrators identified because he lowered his hood while in the store, getting his face caught on cctv.
Once the break in was complete the three men fled in a black Volkswagen Passat, which was later confirmed to belong to Ward.
During the crime the car was fitted with stolen number plates which had been lifted from a car in Oranmore earlier that night.
The preparation of the car's plates, and the fact that the thieves knew exactly where in the pharmacy to hit, showed that this crime was premeditated the prosecution saud.
Mr Ward's solicitor said that at that at the time this offence took place his family were in severe difficulties.
She told the District Court that Ward started socialising with the other two men involved with this crime, who were not members of his usual circle.
"He got caught up in a situation which was beyond him," the defence solicitor said, adding that he has had no contact with the other men since.
Judge Mary Fahy said that the level of violence used to gain entrance to the store, and the prepared getaway vehicle, were aggravating factors in this case.
The prosecuting officer, Garda Patrick Foley, was not present in court, and Judge Fahy said that she would prefer to hear from him before concluding sentencing.
The case was adjourned to September 9 for Garda Foley to address the court, and an updated probation report.