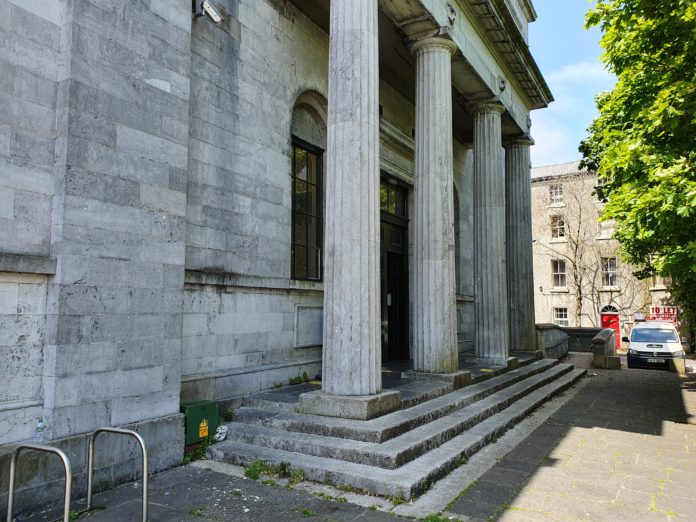 Supreme Court Judge Séamus Woulfe told Galway District Court that there were ambiguities in the regulations on gatherings due to the time pressure involved in drawing them up.
The former Attorney General was giving evidence at the second day of the trial on the Oireachtas Golf Society event in Clifden last year, as one of the guests at said event.
Galway TD Noel Grealish, former Senator Donie Cassidy, and father and son hoteliers John and James Sweeney have been charged in connection with the dinner at the Golf Society event at the Station House hotel in Clifden on August 19, 2020.
Mr Justice Woulfe served as the Attorney General of Ireland from June 2017 to June 2020, and as such was involved in drawing up the Covid regulations at the start of the pandemic.
He told the court that around May or June of 2020 he bumped into Noel Grealish, who asked him if he would be attending the event later that year.
He said that his wife thought that he was "a bit mad" to drive from Donegal to Clifden for the event. he added.
Mr Justice Woulfe said that he queried former Senator Paul Coughlan about the event when he arrived on the evening of August 18, who told him that Mr Cassidy had consulted with authorities and was assured it was compliant.
He said that he was reassured that there was an experienced hotelier like Cassidy involved in the event.
It was only on the day after playing golf when he received a ticket that he learned that it was going to be a group dinner, he said.
Mr Justice Woulfe told the court that he was aware that there were detailed guidelines on the operation of the 50 person rule.
He had not seen the text personally, but knew from his time as Attorney General that there were "a pile of guidelines" fleshing out Covid rules.
There was some "ambiguity" about what exactly a gathering meant, he said, whether it referred to 50 people in a room, a single building, or the whole premises of a hotel. This was because of the time pressure involved in drafting regulations.
It was significant, he told the court, that the government of Ireland harp is found on the front page of those guidelines.
In a previous statement to Gardaí after the event, Mr Justice Woulfe had said that he was aware that the rules in the statutory instruments adopted by the government were "fleshed out in more granular detail" through protocols adopted with sectoral interests.
He said that there was a conscious view towards allowing multiple gatherings in venues, provided that specific conditions were met.
This was a policy applying to all hotels, guesthouses, and restaurants in the state, he added.
Mr Eoghan Cole BL, prosecuting, said that the guidelines allow multiple gatherings so long as they are separate events, with Mr Woulfe responding "separate spaces".
At the dinner he was in the front portion of the room without about 40 people, and a "white wall" at his back, which he said he didn't pay much attention to.
When questioned by Edward Walsh SC, he said that the Department of the Taoiseach was central to issuing protocols for different sectors, and agreed that it was a "serious matter" to have the government of Ireland logo on them.
Ms Constance Cassidy SC asked him if he saw anything that night which caused him concern, to which he said "no".
Other witnesses who have so far given evidence today include Senator Jerry Buttimer and former Senator Lorraine Higgins.
The case continues at Galway District Court.