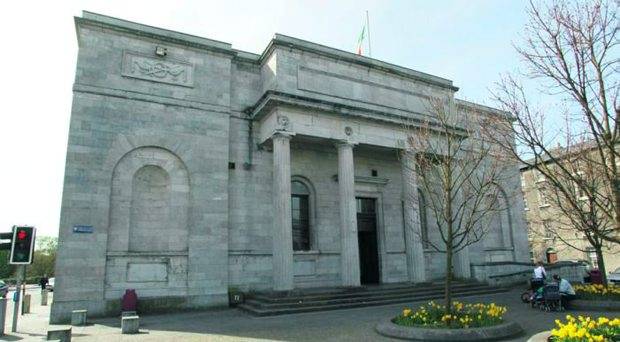 A man has been jailed for threatening to kill a woman in an alarming and aggressive rant at a city bookies
Charles Cunniffe (36), who is currently serving a prison sentence on unrelated matters but formerly lived in Tuam and Headford, pleaded guilty to two counts of criminal damage and one of making threats to kill before Galway Circuit Court.
The Court heard that on October 29 of last year Cunniffe came into Bar One Racing bookies on Prospect Hill at approximately 7:30am.
He was recognised by members of staff there who were familiar with him. Garda Pat Casey told the court that at some point he began to "rant and rave" at a female member of staff, though she wasn't sure what he was angry about.
Garda Casey said that at one point Cunniffe yelled "You cunt, I'm going to smash your head in. By the time I'm done with you, you'll be dead".
He left the bookies shortly after threatening to kill the staff member, knocking multiple objects onto the ground and causing damage.
Garda Casey and his partner Garda Duffy were on patrol nearby at the time when they received the call.
When they arrived at Bar One the woman was very distressed by what had happened, but was able to identify Cunniffe as the person who had threatened her.
The garda officers searched the surrounding area for 15 minutes, hoping to find him still nearby, before returning to the bookies.
Upon arriving back they found that in this short space of time a call had been made to landline number from a man who didn't identify himself, but whom the victim believed to be Cunniffe.
He made more violent threats against her, yelling "I'm going to turn your life upside down. You stupid cunt, I know where you live".
The victim, and another female member of staff who was present for the entire affair, took the threats very seriously, and feared for their lives.
Gardaí arranged to meet them at the end of the day and walk them to their cars, they were so afraid that he would return.
In the course of the investigation gardaí examined CCTV footage from the bookies and listened to audio of the phone call made to the landline, recognising Cunniffe on both.
In addition, phone records of the call made to Bar One showed that it came from a phone registered to Mr Cunniffe.
He was arrested in Headford and questioned by gardaí. Initially he denied being at the bookies or knowing the victim, but later confessed when shown the cctv and phone records.
Fearing for her life
The victim gave a statement in court about the impact that this had on her life, saying "I was unable to go to work for two weeks because I was afraid for myself and my daughter".
During that he she was afraid to leave the house during this period and asked gardaí to drive past several times a day.
Ultimately she said that she has decided to move home because of the fear and anxiety she feels at work to this day.
Speaking through his barrister Mr Cunniffe said that he regrets the incident and had no intention of carrying out his threat.
The defence said that at the time Cunniffe thought that someone was looking over his shoulder and stealing his bets, adding that he felt there may have been a sexual element to this.
Cunniffe's barrister described him as "extremely paranoid", adding that "he carries an enormous amount of psychological damage".
Judge Rory McCabe said that these were very serious threats, describing Mr Cunniffe's behavious as "both violent and disturbing".
In mitigation he took into consideration plea of guilty and Cunniffe's "serious an ongoing mental health issues".
The judge imposed nine months each for the criminal damage, and two years imprisonment for making threats to kill, which will run consecutive to the sentence he is currently serving.