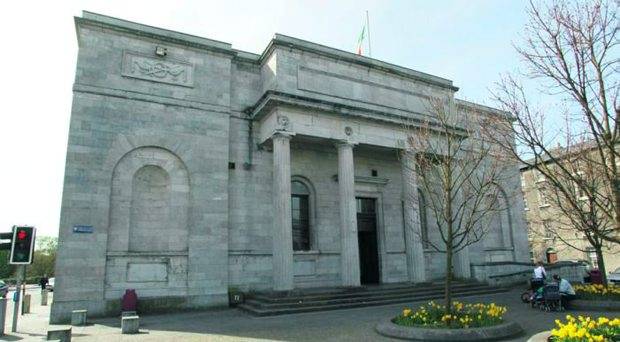 A Tuam man who stole over €30,000 from his long time employer, who said he trusted and loved him like a member of his family, could face 4 years in jail if he doesn't pay it back in full.
Donal Carr (32), of Cloghan's Hill, Tuam, admitted to stealing €30,935 from the Brogue Bar in Tuam, where he had been an employed as a barman for over 15 years.
Carr had originally faced a plethora of burglary and theft charges, but pleaded guilty to a smaller number of offences last November 7.
At a sentencing hearing this week Garda Alan Sheerin told Galway Circuit Court that on January 29 of 2019, Gardaí received a complaint from Brendan Holian, owner of the Brogue, that he had seen Carr enter a room in the premises where employees are not supposed to have access, and take money from the safe.
On February 3, Mr Holian was again alerted to Carr entering his office and taking money from the safe, money which he had marked with a fluorescent pen. Holian captured the incident on CCTV, which he was able to monitor remotely from home.
He called the Gardaí, who apprehended Carr leaving the premises, and found him with €1,200 worth of marked €50 bills on him.
He was taken to Tuam Garda Station, where he admitted he stole from the business on multiple occasions in previous months, and when a further six incidents caught on CCTV were shown to him, he admitted to those as well.
In total, Carr stole €30,935 from the business, and used that money to buy a car, a tractor, and a garden shed the Circuit Court heard.
"The only reason he could give for doing so was that it had become a bit of a habit," Garda Sheerin said.
The impact that this monumental act of theft has had on his business and family has been "phenomenally bad", Mr Holian said, adding that the breach of trust was devastating, because Carr was "practically part of out family".
"Donall Carr was to me a member of our family. He was the most trusted member of staff we ever had." But his actions almost destroyed their business, "It nearly ruined us. It nearly closed us."
Carr was such a reliable figure that when he first began to notice money going missing, Holian went to him to ask who he thought it might be, and Carr would cast aspersions on other staff members.
What hurt the most Holian said, was that the thefts were apparently just for the sake of "self-gratification", and that "there was no offer of compensation, there was no apology, nothing."
After Carr pleaded guilty last November there was an offer made of €7,500, but Holian said that he refused it because they were so hurt, and felt that Carr could pay them back in full by selling off the stuff he had bought with the "proceeds of crime".
He said the crimes were clearly premeditated, and Carr was extremely comfortable in the office, where no employee was ever supposed to be, with CCTV showing him putting his feet up on the office desk during one of his thefts.
Despite this, Holian generously said this has never been about sending anyone to jail for him. "I don't wish him ill for his life at all, I loved him," he said of Carr.
€9,150 in compensation has been put forward in total so far Holian said, which Defence Barrister Ms Deirdre Brown said includes €7,500 raised by his family, adding that Carr intends to pay back the full amount he stole.
Ms Browne said that Carr is apologising for his actions now, and is ashamed of the breach of trust.
Carr has been putting forward €200 a week towards compensation now she added, and the tractor has been put up for sale by his family.
Ms Browne claimed that Carr has a scratch card gambling addiction which was unknown to his family, and even to his legal team the last time this was before the court.
Judge Rory McCabe said "The whole point of the criminal justice system is to find where the truth lies", noting that the defence are bound by their client's instructions regarding his gambling addiction.
The judge indicated that he had a four year prison sentence in mind, but said that if he imposed that immediately, there was no possibility of the Holians being recompensed for their losses.
"I'm conscious of the fact that if I send him to jail, that'll be the end of any chance of these people getting their money back."
If it comes down to selling property or borrowing money to pay back what he stole, then that is what he will have to do to satisfy the court, Judge McCabe said.
Judge McCabe adjourned the case to October 11 of 2021, with the warning that "If he comes in here in a year and he hasn't made a serious attempt, he can bring his pyjamas because he won't be going home."
In the interim, Carr will be under the supervision of the probation services, who will determine if there is "any truth" to his claims of a gambling addiction.