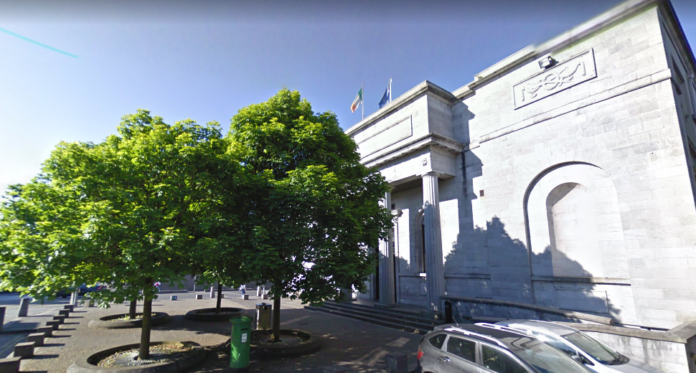 A man has been sentenced to three years in prison for the crime of coercive control against his now former wife this week.
Paul Harkin (49), formerly of Kilchreest, Loughrea was sentenced at Galway Circuit Court this week, where Judge Rory McCabe said that an immediate prison sentence was "necessary and unavoidable".
The court heard the facts of the campaign of abuse Harkin waged to control his family, and a victim impact statement from his now former wife, last week, but final sentencing was put back to this week for the judge to consider expert reports.
Judge McCabe had indicated last week that the headline sentence for this crime was four and a half years, taking into account the gravity of the offence.
After considering factors in mitigation, such as his plea of guilty, expression of remorse, and intention to go live in Derry, he indicated that a three year sentence would be appropriate.
Harkin pleaded guilty back in January to a single count of knowingly and persistently engaging in behaviour that was controlling or coercive against a person who was then his spouse on a date between June 24 and August 13 of 2020, under Section 39 of the Domestic Violence Act 2018.
He had also been charged with multiple counts of assault causing harm, threats to kill, criminal damage, and cruelty to children. But the plea to the coercive control charge alone was accepted by the state on a full facts basis of the other charges, except for the child cruelty, which he denied.
The maximum penalty allowed under this newly created offence is five years imprisonment. Harkin was the first person in Galway, and just the third nationwide, to face sentence for the crime of coercive control.
Judge McCabe said that it was clear from the evidence heard last week that his former wife is still afraid of him, and that  at least one child is afraid that he would hurt their mother.
The judge noted that Harkin still contests some of the allegations made, saying that "He is rigid in his views, and brooks no opinion other than his own".
A psychiatric report provided for the court said that Harkin lacked empathy, which led to him manipulating others, but that he had no mental illness and was fully responsible for his actions.
The probation services were similarly bleak, stating in their report that he was considered to be at a high risk of reoffending and future violence against his partner.
Judge McCabe said that there was no reasonable prospect for rehabilitation to take into account when structuring the sentence, ordering Harkin to serve the full three years.
He also ordered that Harkin will come under the supervision of the probation services for a period of one year after his release from prison. Additionally, in the year after his release, he is not to have any contact with the victims.