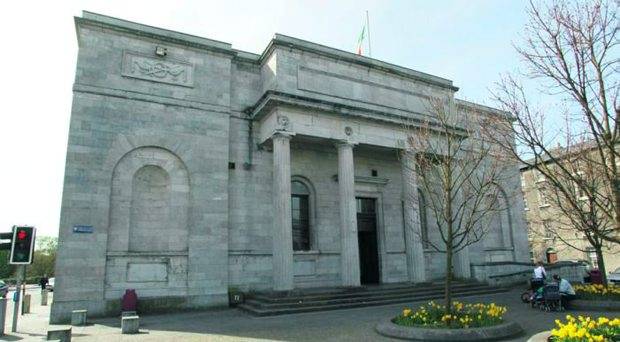 A man who allegedly drew a knife on a Garda after being pursued has been sent forward to trial at the Circuit Court.
A book of evidence was served on Dominic Downes (27), of no fixed abode, at Galway District Court recently.
He has been charged with obstructing Garda Jonathan Durkin by threatening to assault him on Market Street on February 2 of this year.
Downes has also been charged with possession of a weapon, a hunting knife, and producing that weapon while threatening Garda Durkin.
Judge John King had refused jurisdiction in the case last May, after hearing an outline of the alleged facts.
It is alleged that back in February, Downes pulled a hunting knife after being pursued by Gardaí when he fled an earlier interaction.
Gardaí had been speaking with a group of men who were reportedly causing a disturbance outside a store on Shop Street before Downes ran, it is alleged.
The book of evidence also contains a charge of failing to appear before the court last January.
Judge Mary Fahy consented to the case being sent forward to session of Galway Circuit Court this October.
The judge informed Mr Downes that if he wishes to use an alibi in the defence of his case, he must inform the state of it.
Free legal aid was awarded to Brian Gilmartin solicitor, and one junior counsel.