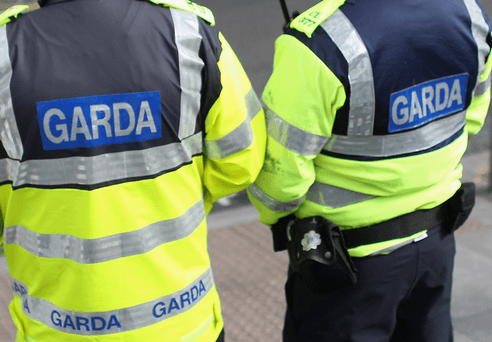 A Galway man was recently sentenced at Galway Circuit Court for threatening to kill a garda officer with a slash hook.
Jim Donovan (50) of Polkeen, Castlegar pleaded guilty to making threats to kill or cause serious harm to a member of the gardaí.
The court heard that on August 15 of 2017 they arrived at the Donovan house at 9:50am for the purpose of arresting the defendant's son.
Jim Donovan answered the door with his wife, and when gardaí told him why they were there he said that his son wasn't going to be arrested and tried to shut the door in their faces.
One officer stuck his foot in the door to stop it closing, and to let the officers into the building when they saw the individual they were looking for inside.
As they entered the building Donovan reached behind the door and grabbed a slash hook, telling one officer that he would "split him like a turnip".
However the Circuit Court heard that at no point did he raise the weapon or attempt to use it.
Gardaí were able to calm the situation down and get him to surrender the weapon.
Mr Donovan's barrister Conall McCarthy said that he had the slash hook because he was in fear of other people at the time, but that he knows he never should have taken it out on gardaí.
On August 28 gardai returned to the address and arrested him for making threats to kill.
When interviewed he was fully cooperative and made full admissions the court heard.
He said that he was under pressure from his family at the time over the situation, and that he shouldn't have lost his temper.
In a Victim Impact Statement Garda Casey, the officer to whom the threats were made, said that he had never been confronted with a situation like this in 13 years on the job.
He and his fellow gardaí were executing their lawful duty when they were met by "a man out of control who for no reason decided to take it out on me and my colleagues" he said.
Garda Casey added that he has become much more wary when approaching properties since this incident.
Mr McCarthy said that his client fully understands the seriousness and the criminality of what happened, adding that there had been heightened stress in the area around that time.
Judge Rory McCabe said that a slash hook is a deadly weapon in anyone's imagination and praised the gardaí present for deescalating the situation.
"While a parent has a natural interest in protecting their family, this doesn't extent to using threats of violence against the gardaí," the judge said.
However Judge McCabe said that he wasn't certain that sending Mr Donovan to jail would be in the interest of justice.
The judge imposed a three and a half year sentence, and suspended it in its entirety for five years.