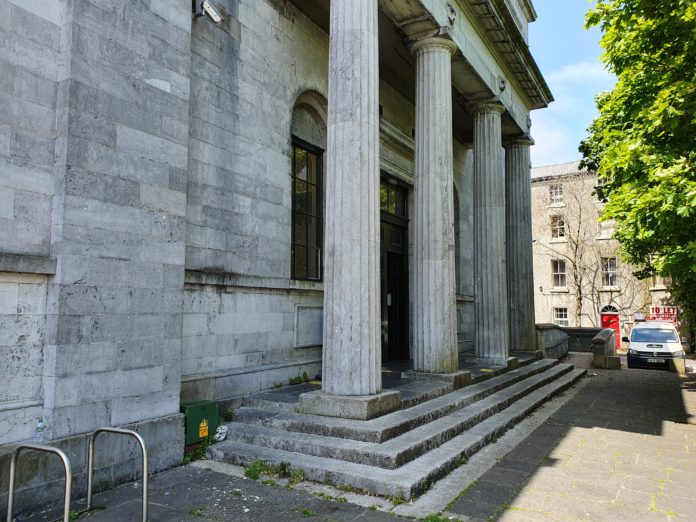 A 53 year old Connemara man has been sentenced to two years in prison for sexually assaulting a stranger on a bus in Galway.
Patrick O'Toole was sentenced at Galway Circuit Court for multiple charges related to assaulting a woman on a bus in Galway in 2019.
O'Toole, who has an address at Gleanntrasna, Rosmuc, had previously pleaded guilty to two counts of sexual assault, two counts of attempting to commit sexual assault, and one charge of simple assault.
Judge Brian O'Callaghan handed down a sentence of three and half years, with the final 18 months of it suspended for a period of two years after his release from prison.
All of these offences occurred on a bus travelling between Moycullen and Clifden on the afternoon of August 6, 2019.
Garda Peter Naughten gave evidence to the court that on August 8 of 2019, he took a report from a woman who said she had been assaulted on a bus two days prior.
On the afternoon of August 6, shortly after 3pm, she had boarded a bus from Moycullen to Clifden. An man she didn't know, later confirmed as Patrick O'Toole, sat next to her.
He began speaking to her, and offered her vodka, and quickly this talk escalated to become sexually explicit. He groped her thigh and breast, and attempted to forcibly kiss her
Gardaí spoke with the bus driver, who confirmed that O'Toole had been on the bus, as well as the taxi driver who collected the victim, who told them that she was clearly distressed and crying when he picked her up.
O'Toole was arrested by Gardaí on September 18, and interviewed on two occasions by Gardaí, in which he admitted to being on the bus, but did not admit to the assault.
In a victim impact statement which Garda Naughten read for the court, the victim said that she still doesn't feel safe going out unless her mother is with her.
"I don't think this man realises or cares what this has done to me or my mom", the victim said, adding that she wants to have a family, but is afraid to meet people to this day.
Mr O'Toole's barrister Bernard Madden SC said that his client, who lives with his 83 year old mother, has a serious alcohol problem.
The defence said that the plea of guilty was of benefit to the victim, as it meant she did not have to give evidence in court.
The court heard that O'Toole has a total of 18 criminal convictions between Ireland and the UK, split half and half before and since this incident, including one for assault causing harm here, and one for grievous bodily harm in the UK.
Judge Brian O'Callaghan noted that the report from the probation services showed that there was victim blaming from O'Toole, as he claimed that the injured party wanted to come home with him.
His plea of guilty was "the one good thing you've done", the Judge said of the case, noting that the victim was a vulnerable person, and that O'Toole wouldn't have been let on the bus if he was truly drunk.
The judge said that he "knew damn well" what he was doing and saying. "You invaded this lady's space and dignity, and it's quite obvious that you couldn't have cared less."
The judge set a headline sentence of 4 and a half years due to the harm done, and high level of moral culpability.
He reduced the sentence to three and a half years after taking the plea of guilty into account as mitigation.
In addition to the final 18 months being suspended, O'Toole must also come under the supervision of the probation services for 18 months after release, and has also been registered as a sex offender.