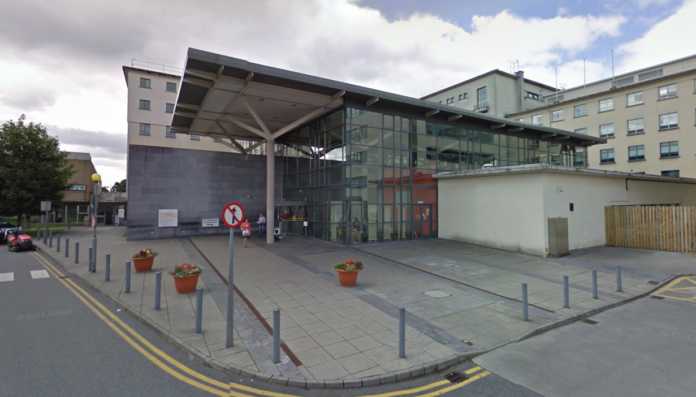 Yelling abuse and threats at Gardaí in the A&E and train station in Galway City netted a man four months in prison at Galway District Court.
Sam Lynch (28), with an address at St. Brendan's Terrace, Ballinasloe was convicted of public intoxication and threatening, abusive, or insulting words and behaviour from two separate incidents in late 2019.
The first incident happened, at Ceannt Station at approximately 9pm on October 11, where Gardaí were called to the station after a passenger on a train said that he had been threatened by Lynch.
He was found nearby extremely intoxicated and unable to stand up unsupported. He was arrested for public order offences, and became abusive to the officers.
Lynch said that he was "going nowhere" with "garda c***s". While he was being transported to the station he repeatedly kicked the door of the van and spat on the glass.
He continued to behave abusively in the custody area at the station, the District Court heard, calling the Garda officers "cancerous c***s". He also continued to yell abuse in the custody area of the station after they arrived.
The next incident before the court happened on November 7 after Lynch was brought to University Hospital Galway by ambulance, saying that he had been assaulted.
In the A&E he was extremely drunk and abusive to both the hospital staff and gardaí, telling one officer to "fuck off" and threatening to knock their teeth out.
Mr Lynch's solicitor Martina Morgan said that her client has addiction problems. He has no memory of events and is extremely apologetic she added.
Judge Mary Fahy said that his behaviour was "appalling" on both occasions.
She sentenced him to four months in prison for the threatening and abusive behaviour, two month consecutive sentences on each charge, along with a €100 fine for each of the public intoxication charges.