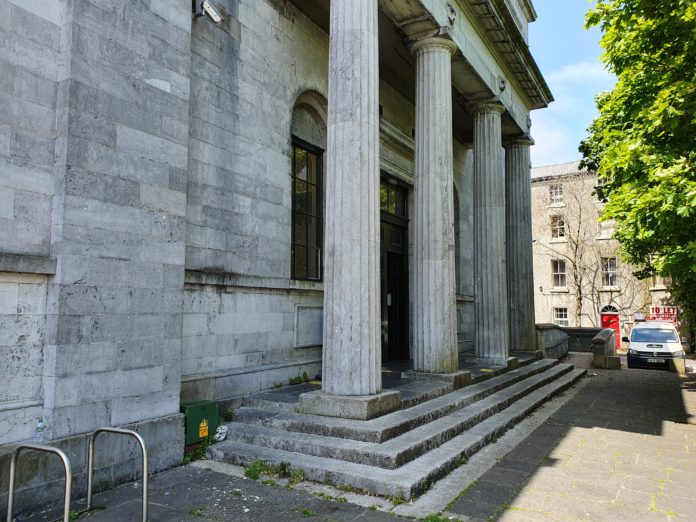 A man was convicted of keying a woman's car in Galway City after cctv footage led Gardaí to him.
Stephen Feeney (27), of Carn Ard, Circular Road, Rahoon was convicted of criminal damage after a hearing in which he contested the charges at Galway District Court.
The court heard that on the evening of July 27, 2020 the woman, who was known to Mr Feeney, parked her car on Market Street before going to work at Coyotes nightclub.
When she finished work at 1:20am she came back to her car, and noticed the passenger side mirror was completely bent back.
She then inspected the car and noticed multiple dings along the passenger side. She told the court that she then went straight to the Garda Station.
When the car was inspected in the light there, she found long key marks stretching right along the passenger side of the car.
She brought the car to two garages, who quoted her estimates of just over €1,000 and €1,154 to repair.
The damage has still not been repaired, she said, because she hasn't been able to afford it.
When asked by the judge if she knew Stephen Feeney before this incident, she said that he lives nearby, and she would see him around, but that they weren't in a relationship.
Garda Patrick Foley gave evidence that he was on duty in the public office at Galway Garda Station in the early hours of July 28.
A woman came in and said that she had found damage to the passenger side of her car when she came back from work.
Garda Foley said that he found two long scrapes along both passenger side doors.
He inquired about cctv from the area, and got footage from three cameras, outside the restaurant across the street from where the car was parked, and from two cameras covering Market Street Car Park.
The footage showed a man approaching the car at 9:20pm, bending down and moving along the passenger side of it rapidly.
He then fled through the Market Street Car Park in the direction of Bowling Green.
Garda Foley said that he suspected the man was Stephen Feeney based on a partial shot of his face as he turned into the car park.
On September 27 Mr Feeney's house was searched under warrant, and three items of clothing were taken, which he acknowledged were his.
Garda Foley said that these clothes: white runners, black tracksuit bottoms, and a two-toned grey top were an exact match for what the suspect on camera was wearing.
When interviewed by Gardaí Feeney responded "no comment" to almost all questions, and said that he didn't recognise the person on camera when the footage was shown to him, Garda Foley added.
Mr Colin Lynch, defence solicitor, asked if Gardaí tried to take fingerprint or DNA evidence from the car, as it might have been of use.
Garda Foley said that the car had been "out in the elements", and that it appeared from the footage that an implement had been used.
Mr Lynch also argued that from his viewing of the cctv footage, it was impossible to make out the man's face.
He put it to Garda Foley that in his written statement he said that he had described the suspect in the footage to the injured party, and she had said that sounded like Stephen Feeney.
Mr Lynch said that his statement, and the direct evidence given to the court didn't quite match up.
Garda Foley said that he already had his suspicions, but couldn't say as much to the victim, as he wanted to hear what she said.
Mr Lynch also stated that the clothes found in Stephen Feeney's home are not very distinctive, and that Nike and Adidas are very common brands.
Garda Foley said that it was telling that they found the exact three items they were looking for at the home of their suspect.
Judge Fahy denied an application by Mr Lynch to dismiss the charge after he argued that there was not sufficient evidence connecting his client to the crime.
She convicted Stephen Feeney of the criminal damage charge, saying that she was convinced by the evidence.
The court heard that Stephen Feeney had 20 previous criminal convictions, including six for criminal damage.
Judge Fahy imposed a seven month prison sentence for this offence, noting that keying a car is "particularly nasty" and damaging to the vehicle.
Leave to appeal was granted, with recognisance fixed at Mr Feeney's own bond of €600, half of which was to be lodged with the court.
Update: This article was updated to correct that Carn Ard is in Rahoon.