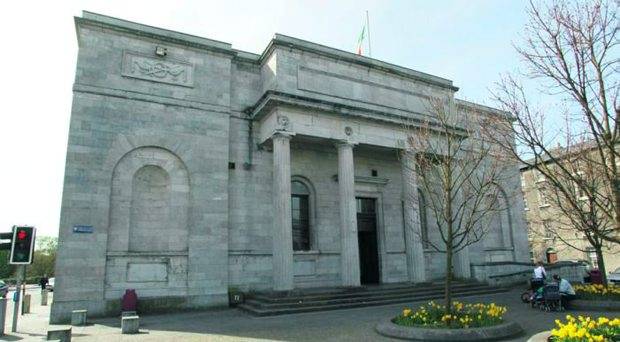 A Galway city man was fined at Galway Circuit Court after being caught red handed by gardaí with a van load of counterfeit goods.
Eddie Ward (43), of St Finbarr's Terrace in Bohermore, pleaded guilty to the fraudulent application of a trademark after being caught red handed by gardaí with a counterfeit clothes meant for sale.
He pleaded guilty on the day that his trial was due to commence in July, though the defence said that this plea had been indicated to the state beforehand.
Garda Mark Kelly told the Circuit Court that on March 15 of 2017 he was made aware of a load of counterfeit goods which had been sent to a courier company in Oranmore.
The next day the good were collected by Ward, who works as a casual trader, and he was stopped by Gardaí on Bothar n dTreabh in the city.
In his van they found 34 crates of runners and multiple tracksuits which had the Adidas logo, along with twelve boxes of runners and twelve tracksuits which claimed to be Nike goods.
The total value of the goods was estimated to be in the region of €65,000, and all were certified as counterfeit by Nike and Adidas brand representatives in the UK, garda Kelly said.
Eddie Ward told gardaí that he had paid €1,500 for the goods from a man in Manchester. He said that he though he was getting a 'joblot' of clothes which wouldn't have any brand name on them.
Defence barrister Conall McCarthy said that Ward had bought the goods off a man named 'Burke', and believed that he was receiving factory reject goods.
He added that his client was completely cooperative with gardaí roadside inquiries, and voluntarily attended the garda station to be interviewed.
The court heard that Ward has 38 previous convictions, which includes three for the unauthorised use of a trademark.
Judge Rory McCabe said of Ward "I am in no doubt that he knew exactly what he was about", saying that he didn't accept Eddie Ward's explanation.
Noting that the crime in question was an "economic offence" Judge McCabe imposed a fine of €7,500.
Nike and Addidas had both asked for the clothes to be destroyed, but Garda Kelly objected, saying that they should go to a charity shop.
Judge McCabe and Eddie Ward both agreed with this idea, and the judge directed Garda Kelly to see they go to an appropriate charity.