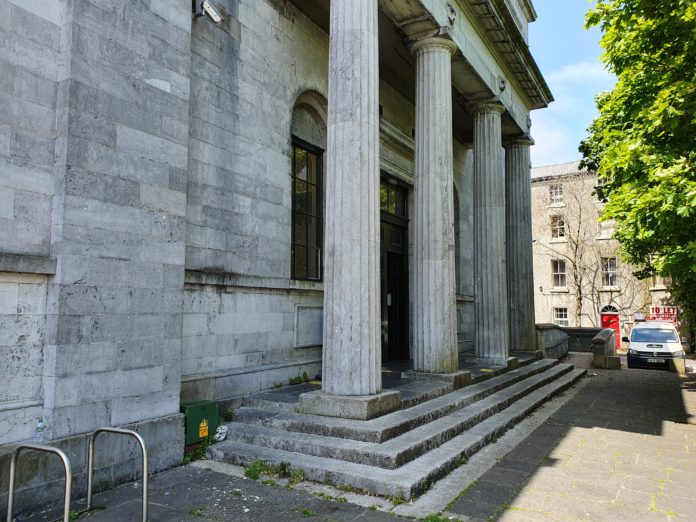 A man received a bad cut to the face after he was attacked interrupting someone who had broken into his car.
Mark McDonagh (33), of 11 Ballinfoyle Park, Headford Road received a total of 17 months in prison at Galway District Court, after pleading guilty to multiple offences from different incidents.
The most serious incident occurred on September 1 of 2020, when a Dariusz Melcer found an intruder in his car at Glenail.
He found McDonagh sitting in the front driver side seat of his car, which was parked in his driveway. The front driver side window of the car had been smashed to get in.
He yelled at McDonagh to get out. He then opened the door and tried to push past the other man.
As he was doing so, Mr Melcer suffered a cut to the side of his face, which was believed to have been caused by a broken bottle.
Gardaí found this bottle end nearby, with blood on it that led them to McDonagh. It is believed that he used it to break the car window, injuring himself in the process.
Mr Melcer required stitches at the A&E for the cut to his face. Judge Mary Fahy said that a victim impact statement handed into the court showed that he was still affected by this incident.
The damage to the car was estimated at just under €1,400, the District Court heard. 
When questioned by Gardaí, McDonagh said that he couldn't remember the incident, but that he was sorry if it was him.
McDonagh was sentenced to a total of 11 months for assault, criminal damage, and unauthorised interference with a vehicle.
In the second incident before the court, the manager of the County Club on Gaol Road arrived to work on April 24 of last year.
He found the electric front gate damaged, and a window smashed. When he entered the premises, the petty cash safe and a bottle of vodka were missing.
The manager found a very drunk man on the grounds with a bag containing their safe.
McDonagh admitted to being on the premises without permission when questioned at the time, but denied breaking in.
When he was searched back at the Murrough Regional Headquarters, a screwdriver was found on his person.
For the burglary and possession of an article to aid in burglary, McDonagh was sentenced to another six months consecutive prison sentence.
Mr McDonagh's solicitor said that his offending arose from an addiction to alcohol, and feeding that addiction.
She said that he is remorseful, and could put together some compensation for the first victim.
Judge Fahy said that it was clear from his statement that "he doesn't want anything to do with this man ever again", and proceeded to sentencing.
She refused to suspend any part of the combined 17 month sentence, adding "it's a very bad case".
The court also imposed concurrent sentences for two shoplifting incidents which occurred at Tesco and Dunnes Stores.
Leave to appeal was granted by the court, on McDonagh's own bond of €500 and an independent surety of €800, half of which were to be lodged with the court.