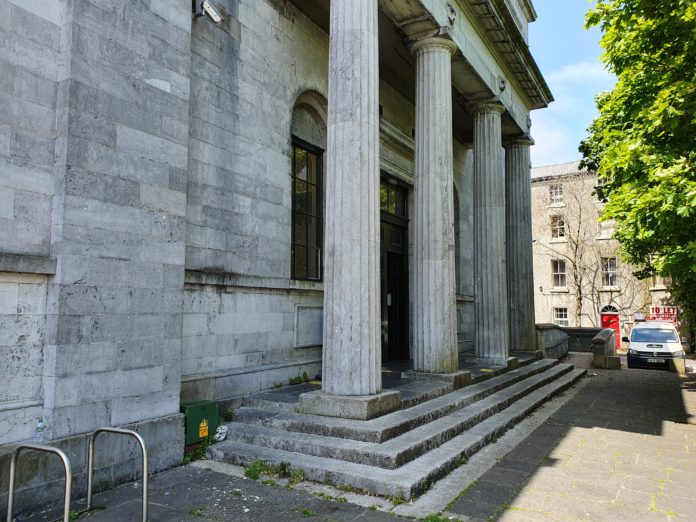 Three men were given suspended sentences for their part in a bar brawl in the Westside of Galway City, and another incident at a bookies two days later back in 2017.
Father and sons Patrick McDonagh (52), Jason McDonagh (31), and Stephen McDonagh (27), appeared before Judge Deirdre Gearty at a special sitting of Galway District Court.
The three men, who all reside at Corrach Bui, Rahoon, entered pleas to charges of violent disorder and production of an article capable of causing injury, related to two events days apart.
Sgt Michael Walsh gave evidence to the District Court that in the early hours of August 6, 2017 he was called to reports of a fight with weapons taking place at the Westside Tavern, just off the Seamus Quirke road.
When he arrived on the scene, the barman met him outside and said that multiple people were fighting inside. He then entered the pub, drawing his bat and pepper spray.
Describing the scene inside, Sgt Walsh said that "barstools were flying, baseball bats were being swung", and he saw blood on the ground around the pool table.
The Garda saw Patrick McDonagh holding a knife, which he dropped under the pool table, and Jason McDonagh holding a baseball bat.
CCTV footage taken from showed an incident lasting roughly twenty minutes involving seven people in total. However the DPP only directed charges on the three before the court, though Sgt Walsh said that all had some culpability.
The bar brawl occurred at approximately 2:25am, and Sgt Walsh said that he never got the full story of what happened, with different accounts given by parties involved afterwards.
One injured party suffered a cut to his arm from a knife. Two knives were recovered from the scene, one of which was a carpet knife from Patrick McDonagh, which Sgt Walsh said appeared to have blood on it.
He was also initially charged with assault causing harm, but Inspector Des Beirne, presenting for the state, said that this was being withdrawn as the person involved had refused to engage with Gardaí.
All three men pleaded guilty to violent disorder over this event, and Jason and Patrick McDonagh pleaded guilty to additional charges of producing a weapon.
Events escalated two days later on August 8, the court heard, in a related event which occurred at Boyle Sports in Westside, where two men entered the bookies armed with a slash hook and golf club and attacked two other men.
They left the bookies, before returning with a third older man armed with a slash hook, and attacking the same two men. The incident was captured on CCTV, and Patrick McDonagh was identified off the footage.
All three men pleaded guilty to producing an article capable of causing serious injury under Section 11 of the Firearms and Offensive Weapons Act in relation to this incident.
Barrister Gary McDonald, for the defence, said that this started as a argument between two families, describing it as "stupidity that got out of hand".
Threats and messages had been sent between the two families, and all three of the defendants were ashamed of how it had escalated out of control he added.
He added that peace has broken out between the families, and Sgt Walsh agreed that he had not heard of any incidents between them in the years since.
The defence also highlighted that during the bar brawl Patrick McDonagh suffered a head injury after being hit with a stool, and Stephen McDonagh suffered two broken teeth, but no-one was before the court regarding that.
Judge Gearty said that the weapons used in this incident were "despicable", saying that they were in no way implements that someone would ordinarily carry.
It was only due to the "love of god" that no-one was killed as a result of this, the judge added. Mr McDonald asked her to take them at their word that nothing like this would happen again.
Stephen McDonagh received a total sentence of four months, Jason was sentenced to six months, and Patrick, who should have had the most sense as their father, Judge Gearty said, received an eight month sentence.
All of the prison sentences were suspended for a period of one year. Leave was granted to appeal the sentences.