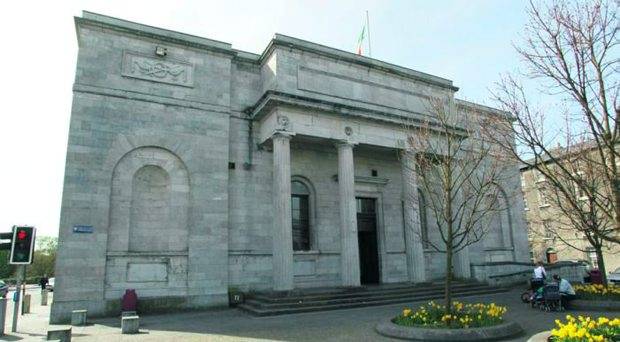 A Ballinasloe man who sexually assaulted a 16 year old girl in her bedroom received a three year prison sentence, half of which was suspended.
Laurence Finn (66), of Gurteen, Ballinasloe was sentenced at Galway Circuit Court this week after previously pleading guilty to a single count of sexual assault.
Finn, who had been a bus driver for more than 20 years, was a longstanding friend of the Dunleavy family when he assaulted Lisa Dunleavy, then 16, in her room on the morning of July 22, 2016.
Around 10:30am, Finn came into her bedroom and sat on her bed, when he proceeded to kiss and grope her, placing his hand on her genital area.
She told him to stop, but he kept going in the face of her repeatedly telling him to stop until she jumped out of the bed.
Lisa Dunleavy waived her right to anonymity at a previous court date in October of last year so that Finn could be publicly named.
In her victim impact she spoke about how this had affected her, in a small community where everyone knew what had happened.
She also said that it had been extremely distressing when Finn twice came to the takeaway where she worked, after the sexual assault had happened.
On top of her own personal hardship, she said that her parents had also been deeply affected by what they felt was their inability to protect their daughter.
Counsel for the defence Mr Bernard Madden SC reiterated much of what he said last year at this week's hearing.
It has also caused great strife in his own family Mr Madden said. The court had previously heard that Finn's six adult children had not spoken to him since this crime became known.
In the time since he has suffered from depression and suicidal thoughts, the defence said.
A report from the probation services said that Finn is deemed to be at a low risk of reoffending in a similar manner, after he had spent the past year under their supervision.
Judge McCabe said that he had read the report, but that prison time was unavoidable due to the gravity of the offence, including the "gross breach of trust" and the age difference between the Finn and the victim.
He imposed a three year prison sentence, but suspended the final eighteen months of the sentence for a period of three years.
Finn will also come back under the supervision of the probation services for six months on his release from prison.