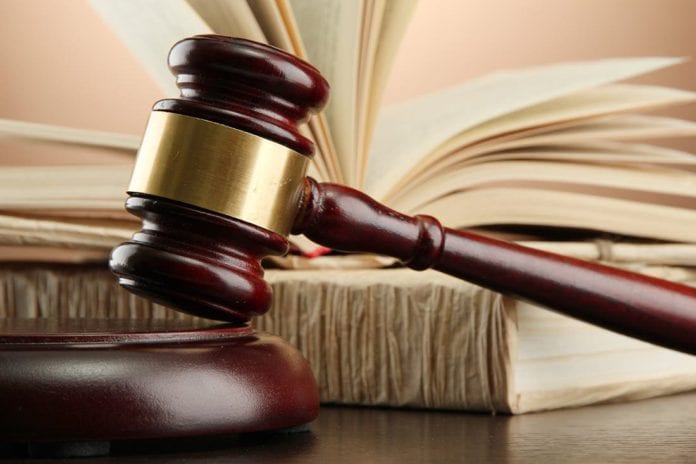 Two men extradited from the UK on assault, false imprisonment, and menacing charges were denied bail at Galway District Court this week.
Max Fantauzzi (45) and Wesley Long (43), both UK residents, were arrested by Gardaí on June 23 at Dublin Airport, after bring brought back to the country in custody.
The two men have been charged with the same three offences. That, on October 19 of 2019, at Barry Avenue in Galway City, they assaulted and falsely imprisoned a man.
During this incident it is also alleged that they made a demand for €5,000 from another individual. This alleged demand came with a threat of violence, including the injured party "getting a bullet" if it was not met.
They first came before Galway District Court in custody on July 25, where the court heard that the DPP has directed that the case should be tried on indictment at a higher court.
It was indicated at that time that the two men would be making a bail application, which the state was opposing.
At the hearing on Monday, counsel for the two men said that they had both been released on station bail without conditions back in 2019, and thought they were free to return to the UK.
They said that they had never been contacted by the police until they were arrested by the extradition team.
Gardaí objected to bail on the grounds that neither man had any ties to Ireland, and it was feared that they would leave the jurisdiction, along with the seriousness of the charges.
Garda Gerard Fahy said that the state also had concerns about the address in the midlands put forward by Wesley Long for his bail application.
The person living there had never met him before, and had been asked by a family member, who was a friend of the accused, if she would do it.
Garda Fahy said that when he spoke with this woman over the weekend, she was also not aware of the nature of the charges Long was facing.
Both men said that they would abide by any bail conditions required by the court, and said that they had not contested the extradition process, but asked if it could be expedited to move things along.
Judge John King denied bail for the two accused men. The case will come before the court again on Monday, July 19 for the service of books of evidence, so that it can be sent forward for trial.