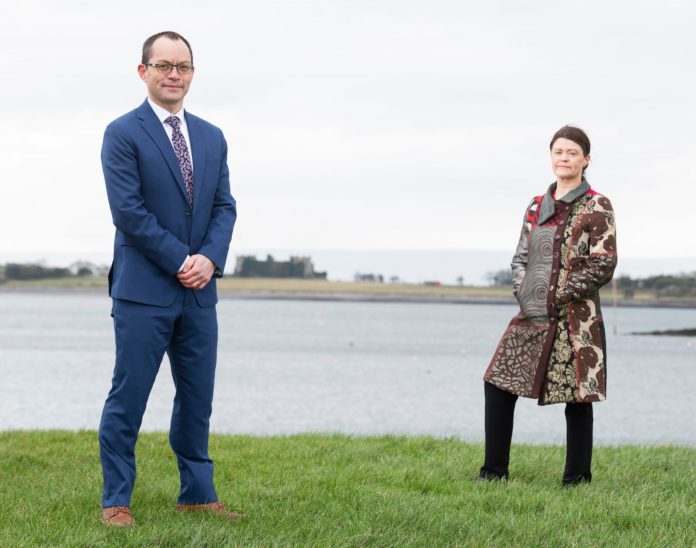 Galway medtech company Atlantic Therapeutics has received a significant boost this year as the Western Development Commission invested €2 million in the expanding company.
This is the largest ever investment made by the WDC, and is matched by private funding from returning investors Seroba Life Sciences, Earlybird, LSP, Andera Partners and Atlantic Bridge, all existing partners of Atlantic Therapeutics.
The financing will support the expansion of the company's commercialization activities in the core US and UK markets for their non-invasive, wearable treatment for urinary incontinence.
Atlantic Therapeutics CEO, Susan Trent said that they are "thrilled" to have the support of the WDC, and that she looks forward to working with them on realising the "incredible potential" of the brand.
"This significant investment is a major vote of confidence in the potential and ambition of our company, and demonstrates our deep commitment to the West of Ireland."
"We are extremely proud to be bringing the first-in-world INNOVO technology to several key global markets from our base in Galway, one of the leading medical device hubs in the world."
Also known as bladder weakness, urinary incontinence is a stigmatised condition that impacts one in three women worldwide, having a profoundly negative impact on quality and enjoyment of life.
Atlantic Therapeutics' INNOVO brand features a wearable device that utilises neuromuscular electrical stimulation to stimulate the pelvic floor against bladder weakness.
The €2 million investment in Atlantic Therapeutics is the 35th in the field of healthcare and life sciences made by the Wester Development Commission.
To date, the WDC's €75 million Investment Fund has backed more than 200 SMEs, micro-enterprises, social enterprises and community projects across the west of Ireland.
Gillian Buckley, Investment Manager at the WDC, said that this has helped support the region's position as a start-up for homegrown medtech companies, building its reputation globally.
"The WDC is an impact investor so we seek not only a financial return on investment but also seek a socio-economic impact.
"Atlantic Therapeutics offers both, it will support high quality jobs in Galway and Mayo as well as addressing a significant women's healthcare issue."
Tomás Ó Síocháin, CEO of the WDC said the INNOVO product is "an opportunity to improve the quality of life for a huge number of women worldwide."
"More broadly, it continues to underline the strength of Galway as a global medtech hub, driving innovation and entrepreneurship and building resilience across the region."